Are you wondering how a professional resume looks like? Today we are going to look at how to make your resume look professional.
A good professional resume is one that clearly brings out whom you are, your career achievement and ability to meet the requirements needed in a job vacancy you are applying for.
A decent resume is one of your personal marketing tool, so ensure that it is not only professional, it is also easily understandable to every person who is reading it.
Below we have looked at tips on how to make your CV look professional (curriculum vitae)
Tips on how to make to Make your Resume/ CV Look Professional:
Be Relevant
A professional CV should be appropriate to the job vacancy being applied for. For instance, if you are applying for the position of an accountant, mention the skills that will market you as an Accountant. Do not make the employer try and figure out what work you can do as an Accountant. This may require you to do away with all the positions that you didn't apply your accounting skills. But if you feel that there is anything that you did and would add you marks as an Accountant then include it. Be precise and to the point
Have a resume that can be adjustable
Every time you apply for job make sure to adjust your CV to suit the different companies' job descriptions . There is no way you can have one CV for the positions you are applying for.
Be brief and on point
A professional resume should few pages, the number of pages are determined by the years of experience, level of education, number of publication etc. A good cv should not lack points or bullets especially where you pointing out your current and previous responsibilities. Bullets makes the information to be precise and easy to read compared to paragraphs.
Do not use more than one font
Many consider Times New Roman as the best font to use in in your resume. Let the font size be one and consistence on every page. This will display professionalism in your CV. Never use colored font no matter how much you want to put an emphasis on something
For professionalism use chronological, functional or the combination of both type of CV
In regard to the type of resume to use, you can choose one that will clearly bring out the best of you in regard to what the job advert requires. If you have stayed in the same company for a long period of time you can use chronological type of cv. This will clearly outline the growth you have had through the corporate ladder. Functional type of resume would fit if you have developed much skills and knowledge regardless of where or how. Many people prefer the combined resume that takes characteristics of both functional and combined resumes.
Let you cover letter and CV speak the same
In the place where you have a cover letter and resume, which happens to be a common situation, ensure what is in the CV agrees with what is in the cover letter. Any contrast would look unprofessional and it could portray you as one who is insincere. Again the font in both resume and cover letter should be the same.
Look for professional CV/resume templates
A professional resume template can be good in helping you get a good format in which you can write your cv. There are several online sites that have CV template, so do your research and find one of the best.
Send your soft copies in PDF format
In circumstance where you have to send a soft copy of your resume, do it in PDF format. A pdf copy will less likely change the format and paragraph arrangement of your resume. In addition, it depicts more professionalism.
Include verbs in your CV
Sometimes other that just listing out your skills you can explain your best attained skills by using verbs. For instance, educated, organized, strategized, achieved etc.
Have a brief skills section
Most often your employer will be able to know what skills you are good in by going through your experience section. Do not waste much time writing so much on the skills section because less attention will be put on this section.
No damaging comments about previous employers
Regardless of how you ended up with your previous employer never paint a negative image of them. It is only professional to so.
No errors
To have a professional CV you cannot go wrong with spellings. Make sure you check your spellings and any grammatical errors. Ensure the you don't just use any words that do not portray the correct meaning. You can ask someone else to check for any errors that could be contained in the resume.
Objectives section
Did you know that having that objective section or summary section does not make your CV to be more professional? The objective section clarifies that you are searching for a specific job position. Sometime this section seems to be repetitive because it is too obvious that you are looking for a job if you have send a CV to the company having the job vacancy. It is also pointless to add this section especially where you have a cover letter accompanying the resume.
Write your own resume
Although you may want to make your resume look more professional, a resume written by a professional writer will easily be recognized by the employers. When somebody else has written the resume for your, chances are that they might say something that contracts what is in your cover letter or in other documents such as the academics or professional documents. The best thing you can do is to seek for professional assistance but write your own CV.
Eliminate old experience
Skills that have become outdated and irrelevant may deny you the chance of getting your dream job. Instead, replace those skills with the newly gained skills that are currently needed in your profession. Again some skills have become too common and having then in your CV will not add you marks. Skills like basic computer skills.
Use accomplishments as a substitute for responsibilities:
Your CV will turn out to be less captivating if you keep plainly listing your responsibilities. Sometimes use your achievements to illustrate how best you were able to use your skills well. This is because at times employers knows the scope of obligation that a job position can have, so what they want to see is what you can do
Use an excellent quality of resume paper
The quality of paper you use to print your resume can look less professional if the quality of paper is low. Make sure the quality is good and think, less likely to tear.
Conclusion
Make it your priority to write a resume that is well polished in grammar and one that is professional. This will increase your chances of securing an interview. In one job vacancy the employer is likely to receive thousands of resume, being human it is possible that he/she will get tired going through all the CV. He/she will look for the simplest error to just toss your CV to the shredder, it could be the error in spelling, grammar, repetitive phrases etc. Be unique, let not your CV be rejected just because of your wrong spellings.  The list above shows you some of the ways on how to make your resume look professional, try and have your CV bring out the best of your skill and abilities.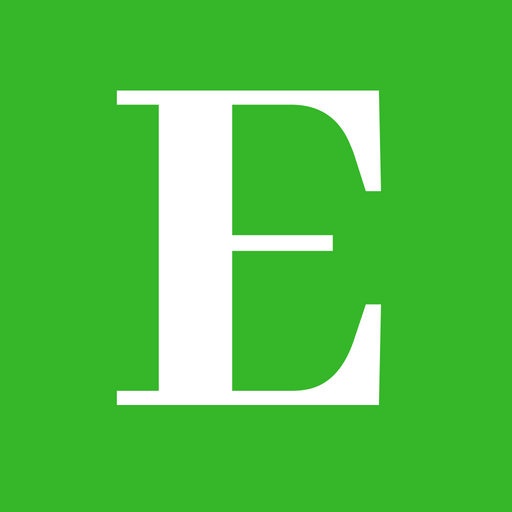 Betty is a qualified teacher with a Bachelor of Education (Arts). In addition, she is a registered Certified Public Accountant. She has been teaching and offering part-time accounting services for the last 10 years. She is passionate about education, accounting, writing, and traveling.