Easter Messages to Employees: Looking for the best Easter messages for employees? We have looked at some of the professional Easter messages you can send to your staff as they go for the Easter weekend. These messages are an inspiration and will also give you a chance to appreciate your employee for the outstanding work they do.
Easter Messages to Employees
1. Happy Easter to all our valued employees, take this moment to enjoy the joy of Easter with your family and friends.
2. Enjoy this Easter with lots of love and peace. Thank you for the hard work you put in to ensure the company achieves its goals.
3. This Easter season may you're the Lord bless you and renew your strength. We are always grateful to have you.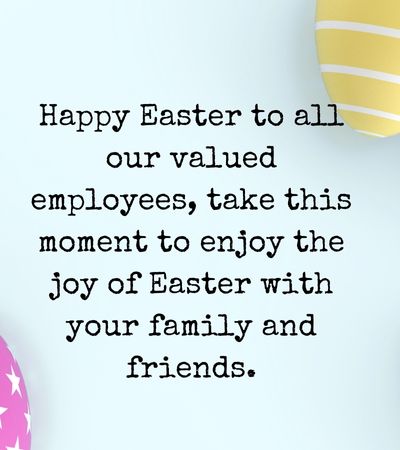 4. Happy Easter to the best team any company would wish for, we are wishing a happy Easter filled with memorable and joyful moments,
5. Warm Easter wishes to our dedicated employees. May you be surrounded by the people who matter in your life.
Read: Easter Messages for Clients
6. Thank you for your dedication to this organization. We are honored to have you. Happy Ester and God bless you
7. It is with lots of delight that the management is wishing you a wonderful Easter filled with love and happiness.
8. As we celebrate the resurrection of Jesus, may the Lord renew your hope and dreams to become the people you are to be. Happy Easter to you
Easter Wishes for Employees
1. Best wishes to you this Easter, may your Easter basket be filled with opportunities that will bring you fulfillment.
2. It is another wonderful Easter season. May you take the time to relax and enjoy what you love with your family and friends.
3. As you enjoy Easter we want to appreciate you for giving us the best services any employer would ask for. Cheer to a wonderful Easter
4. It's another time of the year to celebrate the resurrection of Jesus by being kind, compassionate, and caring. Happy Easter to you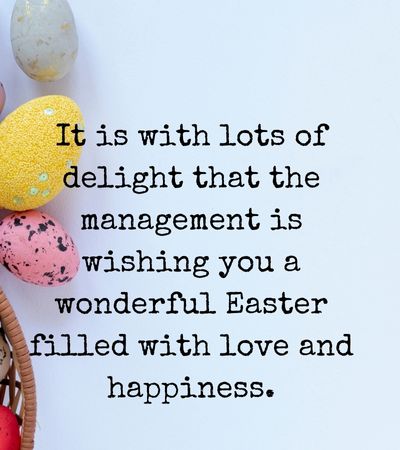 Read: Encouraging Words for Employees
5. Thank you for helping us meet our goals and objectives in the best way possible. Have a relaxing and calm Easter
6. Happy Easter to you and your family, may your homes be filled with the love of God.
7. Blessed Easter to all our staff, we always look forward to working with a great team like you.
8. This Easter season, don't forget that you are meant to be overcomers just like the way our Lord overcame. Wish you a marvelous Easter
Happy Easter Message to Employees
1. Happy Easter to you, as we break for the Easter weekend, we wish you a period filled with memorable times with your loved ones. Thank you for choosing to work with us, your professionalism and skills are always valued.
2. Have a joyful Easter and celebrate the weekend knowing that the Company is grateful to have you. Let the love of Jesus be renewed in your heart. Blessed Easter to you.
Read: Happy Birthday Message for A Coworker
Conclusion: Easter Messages to Employees
Although many employers overlook the importance of sending Easter wishes to employees, it is important to do so.  The above messages will help you come up with unique and professional Easter messages.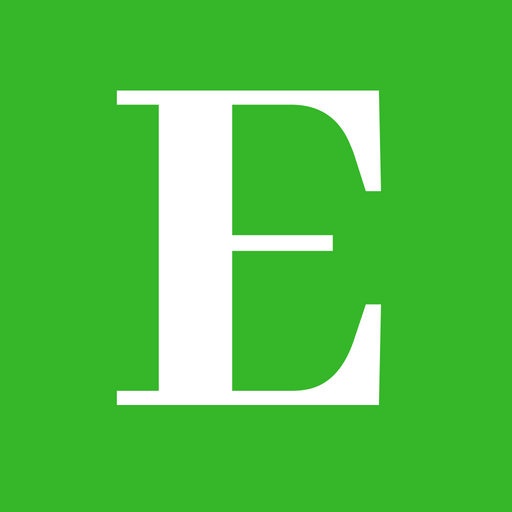 Betty is a qualified teacher with a Bachelor of Education (Arts). In addition, she is a registered Certified Public Accountant. She has been teaching and offering part-time accounting services for the last 10 years. She is passionate about education, accounting, writing, and traveling.