Jobs that will be in demand in the next 10 years: Are you looking to join your university of choice and you are wondering if the job you want t get into will be on-demand? A report by the U.S. Bureau of Labor Statistics done in 2020 indicated some of the fastest-growing careers or jobs that will likely continue to be on-demand even for the expected number of years.
In addition, a report by Nesta in partnership with Pearson and the Oxford Martin School looked at skills that are to be expected to be in greater demand in the future.
As you pursue your career you must know what skills will be in demand even in the next 10 years or even 20 years. This will ensure that you don't pursue a degree whose demand is diminishing due to automation, globalization, or even change in trends with the improved technology.
As the world is becoming more advanced in technology one thing is clear, the future workforce will need broad-based knowledge in addition to the more specified skills that will be required for specific occupations.
Looking at various published reports on jobs that will be in demand in the next 10 years, we have come up with a list that will help you see what future skills will be in demand
Jobs that will be in demand in the next 10 years
Below are Career that will be in Demand for the Next 10 years.
Software Developers
New and better software are needed every day to improve people's lives and you can bet software developers companies are in search of more software developers. Software are designed to solve certain problems and as the world is advancing into an even smaller global village more problems will be solved by software.
If you love everything about software, then you can get a college degree or certification course that will put your foot forward into some of the best growing jobs expected to be in demand even a decade from now. The Probable Job Growth is 24 percent i.e. around 300,000 job openings.
Yearly Median salary
$103,560
 Read Also: Easy Degrees That Pay Well
Statisticians
Our world is becoming a place of information. Information and data analysis is needed by governments, scientific researchers', development companies, and other specialists. Mathematicians and statisticians may work with a team of various departments to analyze data needed to make projections or make decisions.
On average the job for Statisticians is expected to grow by 35 percent, meaning roughly the number of positions needed to be filled per year is around 5200. Most Statisticians have a master's degree, but still, there are positions for someone with a degree.
Yearly Median salary
$92,270 per year
Information security analysts
Another future job in demand by the year 2030 is Information security analysts. Increased cyber-crimes and computer hacking has made the demand for Information security analysts skyrocket. Every organization wants to ensure that its data and network are secure. The work of Information security analysts is to plan and carry out security processes to protect an organization's computer networks and systems. Approximately, on average, 16,300 job openings for information security analysts are projected each year.
Yearly Median salary
$103,590 per year 
Solar installers and Wind turbine service technicians
Between the years 2020 to 2030 the employment of solar installers and Wind turbine service technicians is projected to grow 52 percent and 68 percent respectively. This increase is a result of the increased acceptance of renewable energy. These two professionals are in charge of the installation, maintenance, and repair of sources of renewable energy such as solar and wind turbines. The job openings range between 1400 to 2300. Although the job openings are not as many compared to other careers like accountants they surely have grown and are expected to grow.
Yearly Median salary
Solar installers $46,470 per year
Median Wind turbine service technicians $56,230 per year
Career in Demand for the Next 10 Years
Nurse practitioners
Another job that is expected to grow in the next 10 years is that of the Nurse practitioner.
So who is a Nurse practitioner, what do they do and why is their demand expected to grow?
A nurse practitioner is an advanced practice registered nurse who is a mid-level practitioner and has a master's degree. They can work as nurse anesthetists, nurse midwives, or work in a variety of healthcare settings, including residential care facilities, Private clinics, hospitals, physicians' offices, etc. The reason why there are services are on the rise is due to the increased cases of lifestyles disease, communicable diseases, and pandemics such as Covid 19.
The Total employment of nurse practitioners is expected to grow 45 percent from 2020 to 2030. Approximately 29,000 jobs for nurse practitioners arise every year,
Yearly Median salary
$117,000
Exercise trainers and group fitness instructors
Over the years many people are have adapted to unhealthy lifestyles that have led to the gain of unwanted pounds. The negative effects of these lifestyles habits have made many people get to appoint where they need a change of lifestyle either due to doctors' advice or personal choice. As more and more people are realizing the importance of exercise and training the more they are looking for trainers or joining gyms.
A job that will be in demand in the next 10 years, Exercise trainers and group fitness instructors' vacancies are expected to grow by 39 percent. In other words, roughly 69,100 openings for fitness trainers and instructors are estimated each year over the 10 years.
Yearly Median salary
$40,510
Film and video editors
Today the number of online videos, documentaries, short films, movies, and series being produced every day are uncountable. This is one of the major reasons why the job for film and video editors is expected to grow for the next 10 years. Film and video editors know to come up with images that entertain or inform an audience.
Between the years 2020 to 2030, the job growth rate for this kind of work is expected to grow by 29 percent. On average per year, about 8600 job openings for film and video editors.
Yearly Median salary
$61,900 

Athletes and sports competitors
The demand for Athletes and sports competitors is expected to grow by 38 percent over the next ten years. Sports offer a kind of entertainment with huge followers across the globe. If you are good at certain kind of sports going for professional training and improving your skills can be of great benefit.
Yearly Median salary
$50,850 per year
Jobs in Demand for the Next 10 Years
Makeup artists and Actors
In a world where everyone wants to look perfect, the need for makeup artists has increased. Makeup artists are demanded by people at a personal level or in a work set up be it in a theatre, media houses, cover magazines, modeling agencies, etc. Theatre performers and actors/actresses are also in demand as the entertainment industry continues to increase. The expected growth is projected to be 37 percent.
Yearly Median salary
$106,920 per year
Physical therapist assistants
Physical therapists aid patients to regain movement and managing pain after injuries and illnesses. In other words, they help people with physical impairments. Physical therapist assistants getting into the occupation typically essential need an associate's degree from a qualified program and a license or certification.
Yearly Median salary
$59,770
Speech Therapists
Decreased human interaction in the modern world has effects on a child's language development. Also, the increased cases of children with special needs have resulted in delayed speech, thereby the need for a speech therapist. While a speech therapist may work with children, he/she may work with adults whose speech has been affected by accident or illness. To qualify to do this kind of work, one will need a master's.
Median Salary: $76,610
Engineers
The world is becoming more and more urbanized. The demand for housing, better means of transport, and improved living standards create more jobs for engineers. Some of the engineers whose Jobs will be in demand in the next 10 years are Electrical engineers, civil engineers, aerospace engineers, environmental engineers, etc.
Veterinary Nurses
More and more people are now owning some form of pet. The attachment that comes with these pets means that one will carefully look for a veterinary nurse in case their pet needs special attention. As a result, the job demand for some with specialty will go up.
Find Also: What Companies are in The Consumer Services Field
Conclusion: Jobs that will be in demand in the next 10 years
Looking at the above list of jobs that will be in demand in the next 10 years, it's clear the job market will keep on changing. Careers in demand will constantly change to meet the ever-dynamic needs in the world. A job may be marketable today but ten 10 years down the line it is not in demand anymore. If you are planning to get into the future jobs in demand by 2030, then above are some of the jobs. It cannot go unmentioned that some jobs are still expected to grow while other emerge.  As expected do your research and ensure to consider your goal and interest.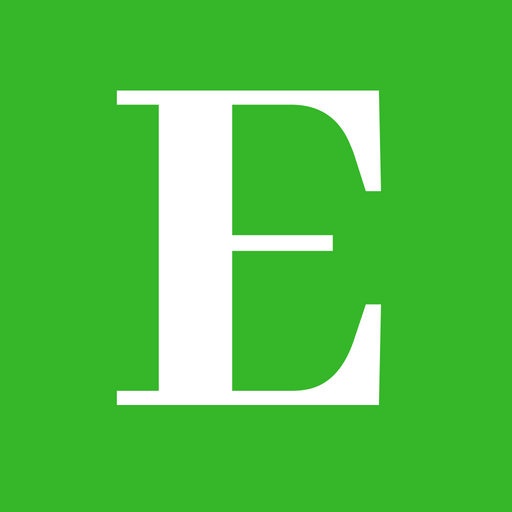 Betty is a qualified teacher with a Bachelor of Education (Arts). In addition, she is a registered Certified Public Accountant. She has been teaching and offering part-time accounting services for the last 10 years. She is passionate about education, accounting, writing, and traveling.