Short Positive Messages for Students: Students often face challenges that often make them feel weighed down. There are many ways to keep your mind motivated, and in this article, we have looked at positive messages for students. As a student, these messages will renew your thoughts and inspire you to live the abundant life you are meant to live.
Short Positive Messages for Students
1. Your life is a miracle and God protects it.
2. Don't lower your expectations to match your environment.
3. When your vision is limited your life will be limited.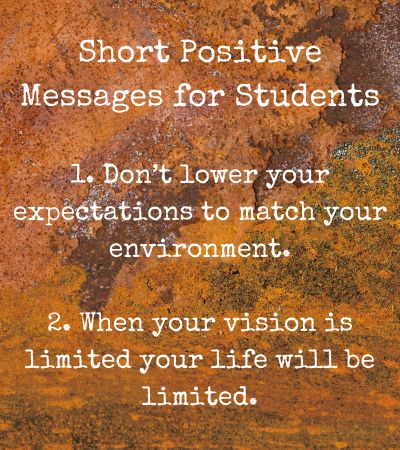 Read: Quotes to Inspire Students from Teachers
4. Live life expecting great things.
5. Even when the odds seem to be against you, believe you are destined for greatness.
6. Your education is to help you grow and become better.
7. Let all you do be filled with good intentions.
8. You have enough energy to go through the day successfully.
9. Each day is new, choose to let go of the previous mistake.
10. A better attitude leads to better results.
11. Even when no one tells you that you are special, just keep in mind you are.
Read: Encouraging Words for Students from Teachers
Positive Message for Students
1. Never water down your dreams, if it looks impossible change your mindset.
2. If you keep on coming up with excuses, you continue to bring limitations in your life
3. Don't let negative habits and routines become part of you.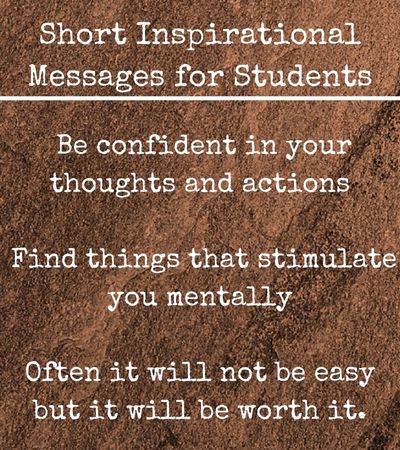 4. Have the courage to walk through your fears and not be around them.
5. Stay positive and be grateful for life.
6. Always value your time, time wasted cannot be recovered.
Read: Motivational Speech Topics for Students
7. Right down your goals each day.
8. Find time to better yourself.
9. Building your legacy starts when you choose to stand.
10. Take care of yourself, everything you do will depend on your well-being.
11. Often it will not be easy but it will be worth it.
12. Have your values and don't live someone's else life.
13. You are enough, just develop yourself and your dreams will come into reality.
14. Don't be afraid of other people's opinions.
Read: Thank You Message for Students from Teacher
Short Inspirational Messages for Students
1. You are never limited by your circumstance.
2. Be positive and friendly.
3. Have faith and do your best
4. You have the power to change your life
5. Your mind can come up with brilliant ideas
6. Always fall in love with the person in the mirror.
7. Each day is a good day to choose to be happy and productive,
8. Be confident in your thoughts and actions
9. Find things that stimulate you mentally
10. If you keep doing easy things, your life will be hard.
11. Contribute the best so that you won't leave the universe without a trace
Read: Birthday Wishes for Kindergarten Teacher
Short Message for Students
1. It's not motivation that keeps you going, but discipline.
2. Success is not convenient; you have to do what is required to be successful.
3. To have a productive life you have to know what you want.
4. You are not going to feel perfect every day, but you still have to work
5. Sometimes good people will convenience you to lower your expectations.
6. When God is with you, you are the majority.
7. Even a little faith as mustard can do great things.
8. Work hard with consistency.
Read: Congratulations Messages for Achievement
Conclusion: Short Positive Messages for Students
School life has challenges and to continue building your dreams you will have to find ways to get inspired. The above short inspirational messages for students have been developed based on practical life inspirations. You can share them with your fellow students or friends.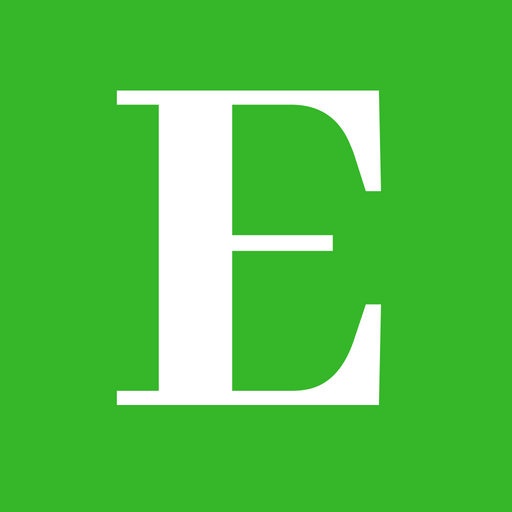 Betty is a qualified teacher with a Bachelor of Education (Arts). In addition, she is a registered Certified Public Accountant. She has been teaching and offering part-time accounting services for the last 10 years. She is passionate about education, accounting, writing, and traveling.