Prime Bank Kenya – Paybill, Contacts, Branches, Online Banking: Prime Bank Ltd is one of the leading Private Banks in Kenya and was founded in 1992. With 25 years of experience, Prime Bank has the expertise to deliver flexible, efficient and personalized service, ensuring our customer's profit from the best.
Prime Bank has a regional presence in Malawi, Botswana, Mozambique, and Zambia through First Merchant Bank in Malawi. The Bank recently acquired Barclays Bank of Zimbabwe through First Merchant Bank, Malawi. In addition to this, the Bank also acquired 80% shareholding in Tausi Assurance Company Ltd.
Prime Bank Paybill Number
Prime Bank Paybill Number is 982800
How to Deposit Money into Prime Bank Account through M-PESA PayBill Number
Go to Safaricom SIM Tool Kit
Select M-PESA menu
Select Lipa na M-PESA
Select Pay Bill
Select Enter Business no. – Enter Prime Bank's Lipa na M-PESA PayBill Number 982800 and press OK
Select  Enter Account no.–  Enter your Prime Bank Account Number (e.g. 0700 xxxx xxxx) press OK
Enter Amount – Enter the amount you wish to deposit and press OK
Enter your M-PESA PIN and press OK
Confirm all the details are correct and press OK
You will get a notification with the intended recipient's name e.g. "Pay Prime Bank KSh3,000.00 for Account 0700 xxxx xxxx Press 1 within 20 seconds to STOP this transaction.  To stop a wrong transaction, Enter "1" and press Send within 20 seconds. Pressing "Cancel" will complete the transaction.
You will receive a confirmation SMS from M-PESA.
Prime Bank will also send you a confirmation SMS.
Prime Bank Kenya Swift Code
Looking for Prime Bank Kenya Swift Code? The Prime Bank Kenya Swift Code will be used when you are doing bank transfers, and wires.
A Swift Code is a digit code that is used to identify the financial institution. Prime Bank Kenya Swift Code are used to process wire funds transfers, and direct deposits, bill payments, and other automated transfers. It is mainly used for international wire transfers between banks
The Swift code consists of 8 or 11 characters. When 8-digits code is given, it refers to the primary office. The code formatted as below;
Swift Code Format
AAAA BB CC DDD
AAAA – First 4 characters – bank code (only letters)
BB – Next 2 characters -2 country code (only letters)
CC – Next 2 characters – location code (letters and digits) (a passive participant will have "1" in the second character)
DDD – Last 3 characters – branch code, optional ('XXX' for primary office) (letters and digits)
Prime Bank Kenya Swift Code
Prime Bank Kenya Swift Code is PRIEKENX
Prime Bank Internet Banking
You can now access all your Prime Bank accounts online through PrimeNet.
Services
View and print your account statements with up-to-date transaction details
View your BUSINESS CURRENT/OVERDRAFT ACCOUNTS, PERSONAL FAIDA ACCOUNTS, TERM DEPOSIT and LOAN accounts online
Transfer funds between your accounts or from your account to accounts of third parties maintained by Prime Bank
Make remittances to accounts in other banks in Kenya through RTGs or EFTs; (Transfers to accounts outside Kenya may be provided in future)
Transact using major foreign currencies including US dollar, GBP, Euro. EXCHANGE RATES CAN BE NEGOTIATED AND APPLIED
Value-date the transactions – immediate, scheduled or recurring – as required;
Pay your utility bills like Electricity, Water Supplies, cable TV/Internet services due and billed by service providers;
Remit taxes using KRA's I-TAX services
Process employee salaries and supplier payment
Send requests for new checkbook, banker's cheque
Access a secure email facility to exchange information with the bank
View images of cheques passed through the clearing system, online and many more…
Prime Bank Mobile Banking
PrimeMobi offers you simple, convenient and fast mobile banking platform to securely transact at your convenience using your smart phone.
Services
Account Information
Balance Inquiry
Mini Statements
Full Statement request
Funds Transfer to an account at Prime Bank
Funds Transfer to any PesaLink enabled bank account, within Kenya
Funds Transfer to any VISA Debit card account holder via M-Visa
Mpesa Transfers
Forex Rates Enquiry
SMS and E-mail Alerts
E-statements Daily, Weekly and Monthly
Utility Balance Check
Utility Balance Payments (KPLC, Nairobi Water, DSTV and many more)
Mobile Airtime Top-up
Prime Bank Customer Care
You can contact prime bank customer care using +254 20 420 3222, customercare@primebank.co.ke
Prime Bank Branches
Prime Bank Biashara Street Branch
Laxmi Plaza, Biashara Street, City Centre,
P.O. Box: 57753-00200, Nairobi
Tel: +254 20 222 6781 / 20 222 6787 / 20 255 2238 / 20255 2239
Fax: +254 20 226908
Mob: +254 724 253 283
Email: biashara@primebank.co.ke
Business Hours
Monday to Friday – 09:00am to 04:00pm
Saturday – 09:00am to 12:00 noon
Sunday – Closed
Prime Bank Capital Centre Branch
Mombasa Road,
P.O. Box: 3599-00506, Nairobi
Tel: +254 20 655 2190 / 20 655 4391 / 20 262 6985 / 20262 6978
Mob: +254 700-331-231 / +254 728-604-399
Fax: +254 20 552199
Email: capitalcentre@primebank.co.ke
Business Hours
Monday to Friday – 09:00am to 04:30pm
Saturday – 09:30am to 2:00 noon
Sunday – 10.30am to 1.00pm
Prime Bank Card Centre Branch
Prime Bank Building, Riverside Drive,
P.O. Box: 3599-00506, Nairobi
Tel: +254 20 420 3119 / 20 420 3129 / 20 420 3158
Fax: +254 20 4450809
Mob: +254 724 253 289 / 735 388 872
Email: primecard@primebank.co.ke
Business Hours
Monday to Friday – 09:00am to 04:00pm
Saturday – 09:00am to 2:00 noon
Sunday – Closed
Prime Bank Eldoret Branch
Makasembo Road,
P.O. Box: 658-30100, Eldoret
Tel: +254 53 203 2476 / 53 203 2488 / 53 203 2532
Fax: 053 2032504
Mob: +254 703 791 988 / 717 718 666
Email: eldoret@primebank.co.ke
Business Hours
Monday to Friday – 9:00am to 4:30pm
Saturday – 9:30am to 2:00pm
Sunday – 10:30am to 1:00pm
Prime Bank Garden City Branch
2nd Floor, Garden City Mall, Thika Super Highway,
P.O. Box: 48325-00100, Nairobi
Tel: +254 20 434 3526 / 20 434 3527
Mob: +254 702 997590 / 702 908 217
Email:gardencity@primebank.co.ke
Business Hours
Monday to Friday – 9:30am to 4:30pm
Saturday – 9:30am to 2:00pm
Sunday – 11:00am to 2:00pm
Prime Bank Hurlingham Branch
Adlife Plaza, Ring Road, Kilimani
P.O. Box 48324 – 00100, Nairobi
Tel: +254 20 262 6946 / 20 262 6949
Fax: +254 20 3867457
Mob: +254 734 600 505 / 712 589 999
Email: hurlingham@primebank.co.ke
Business Hours
Monday to Friday – 9:30am to 5:00pm
Saturday – 9:30am to 12:00 noon
Sunday – Closed
Prime Bank Industrial Area Branch
Enterprise Road,
P.O. Box: 78696-00500, Nairobi
Tel: +254 20 655 1170 / 20 653 7654 / 20 653 7655
Fax: +254 20 537656
Mob: +254 706 513 852 / 731 374 218 / 724 253 285 / 735 720 395 / 708 262 908
Email: industrialarea@primebank.co.ke
Business Hours
Monday to Friday – 9:00am to 4:00pm
Saturday – 9:00am to 12:00 noon
Sunday – Closed
Prime Bank Kamukunji Branch
Ukwala Road,
P.O. Box: 8369-00300, Nairobi
Tel: +254 20 806 8522 / 20 806 8523 / 20 806 8524
Fax: 020 8068556
Mob: +254 729 110 891
Email: Kamukunji@primebank.co.ke
Business Hours
Monday to Friday – 9:00am to 5:00pm
Saturday – 9:00am to 3:00pm
Sunday – Closed
Prime Bank Karen Branch
Langata Road, Karen Office Park,
P.O. Box: 24876-00502, Nairobi
Tel: +254 20 388 3481 / 20 388 3482 / 20 388 3483
Fax: +254 20 3883484
Mob: +254 706 171 746
Email: karen@primebank.co.ke
Business Hours
Monday to Friday – 9:00am to 4:00pm
Saturday – 9:00am to 12:00 noon
Sunday – Closed
Prime Bank Kenindia House Branch
Ground Floor, Loita Street, City Centre
P.O. Box: 43825-00100, Nairobi
Tel: +254 20 224 5150 / 20 224 1594 / 20 331 8395
Fax: +254 20 343947
Mob: +254 735 720 193 / 702 289 341
Email: kenindiahouse@primebank.co.ke
Business Hours
Monday to Friday – 9:00am to 4:00pm
Saturday – 9:00am to 12:00 noon
Sunday – Closed
Prime Bank Kisumu Branch
Oginga Odinga Road,
P.O. Box: 3081-Kisumu
Tel: +254 57 202 4674 / 57 202 4455
Fax: +254 57 2022079
Mob: +254 733 611 455
Email: kisumu@primebank.co.ke
Business Hours
Monday to Friday – 9:00am to 4:00pm
Saturday – 9:00am to 12:00 noon
Sunday – Closed
Prime Bank Langata Branch
Shree Kutch Satsang Swaminarayan Mandir – Nairobi
Off – Langata Road, Nairobi
P.O. Box: 3599-00506, Nairobi
Tel: +254 20 200 837 6
Mob: +254 719755458
Email: capitalcentre@primebank.co.ke
Business Hours
Monday to Friday – 9:00am to 4:30pm
Saturday – 9:30am to 2:00 noon
Sunday – Closed
Prime Bank Meru Branch
Njuri Ncheke Street
P.O Box 3145-60200, Meru
Tel: 0777 300 501/ 502
Mobile: 0741 584 195
Email: meru@primebank.co.ke
Business Hours
Mon-Fri: 9:00 am – 4:00 pm
Saturday: 9:00 am – 12:00 noon
Sunday: Closed
Prime Bank Mombasa Branch
Dedan Kimathi Avenue, Opp. New Law Courts,
P.O. Box: 84503-80100, Mombasa
Tel: +254 41 222 9928 / 41 222 9929
Fax: +254 41 2229931
Mob: +254 736 304 362 / 724 964 600
Email: mombasa@primebank.co.ke
Business Hours
Monday to Friday – 9:00am to 4:00pm
Saturday – 9:00am to 12:00 noon
Sunday – Closed
Prime Bank Nakuru Branch
Westside Mall, Kenyatta Avenue,
P.O. Box: 4356-20100, Nakuru
Tel: +254 51 221 3050 / 51 221 3051 / 51 221 3052
Fax: +254 51 2213053
Mob: +254 708 988 241
Email: nakuru@primebank.co.ke
Business Hours
Monday to Friday – 9:00am to 4:00pm
Saturday – 9:00am to 12:00 noon
Sunday – Closed
Prime Bank Nyali Branch
Palm Breeze, Links Road Nyali, Mombasa
P.O. Box: 95987-80106, Mombasa
Tel: +254 41 4470 678 / 41 4470 679 / 41 4470 680
Fax: 041 470680
Mob: +254 702 908 184 / 799 447 136
Email: nyali@primebank.co.ke
Business Hours
Monday to Friday – 9:00am to 4:30pm
Saturday – 9:30am to 2:00pm
Sunday – 10:30am to 1:00pm
Prime Bank Parklands Branch
Tel: +254 20 375 3791 / 20 372 9733
Mob: +254 733 611 446 / 701 658 773
Email: parklands@primebank.co.ke
Business Hours
Monday to Friday – 9:00 am to 7:00 pm
Saturday – 9:00 am to 1:00 pm
Sunday – 9:30 am to 1:00 pm
Public Holidays – Closed
Prime Bank Riverside Branch
Riverside Drive,
P.O. Box: 43825-00100, Nairobi
Tel: +254 20 420 3122 / 20 420 3178 / 20 420 3183
Fax: +254 20 4451248
Mob: +254 724 253 288 / 735 721 515 / 719 415 287 / 704 387 585
Email: riverside@primebank.co.ke
Business Hours
Monday to Friday – 9:00am to 4:00pm
Saturday – 9:00am to 12:00 noon
Sunday – Closed
Prime Bank Thika Branch
Kenyatta Highway,
P.O. Box: 15-00620, Thika
Tel: +254 20 259 2300 / 20 259 2305 / 20 259 0254
Fax: +254 20 2346096
Mob: +254 712 709 848
Customer Care Centre: +254 20 420 3222
Email: thika@primebank.co.ke
Business Hours
Monday to Friday – 9:00am to 4:00pm
Saturday – 9:00am to 12:00 noon
Sunday – Closed
Prime Bank Two Rivers Branch
Two Rivers Mall,
P.O. Box: 48325-00100, Nairobi
Tel: +254 20 244 4500 / 20 244 4501
Mob: +254 798 499 352 / 798 499 361
Email: tworivers@primebank.co.ke
Business Hours
Monday to Friday – 9:30am to 4:30pm
Saturday – 9:30am to 2:00pm
Sunday – 10:00am to 1:00pm
Prime Bank UAP Towers Branch
UAP Old Mutual Towers, Ground Floor
Tel: +254 20 240 0862 / 20 240863
Email: uap@primebank.co.ke
Business Hours
Monday to Friday – 9:00am to 4:00pm
Saturday – 9:00am to 12:00 noon
Sunday and Public Holidays – Closed
Prime Bank westlands Branch
Sarit Center, New Wing, Lower Ground Floor,
P.O. Box: 66431-00800, Nairobi
Tel: +254 20 800 0393/394
Mob: +254 735 720 264 / 724 253 284
Email: westlands@primebank.co.ke
Business Hours
Monday to Friday – 9:00am to 09:00pm
Saturday – 10:00am to 2:00pm
Sunday – 10:00am to 1:00pm
Prime Bank Contacts
Riverside Drive, Nairobi
+254 20 420 3222
customercare@primebank.co.ke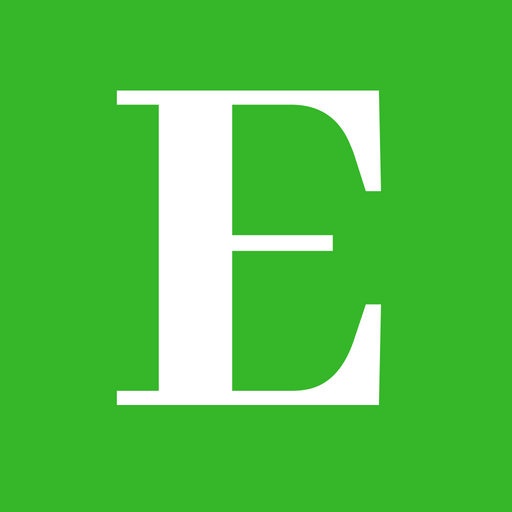 Elimu Centre is your one-stop-shop for all your education informational needs and much more.
Follow us at Elimu Centre