Companies that Pay Interns in Kenya: Searching for companies in Kenya that pay their interns salaries or companies that pay interns in Kenya?
Do interns get paid in Kenya? Yes, there are companies that pay interns Salaries in Kenya.
There are some companies that appreciate their interns because they are as good at working. If you are lucky to get an attachment in the below companies be sure you will be paid.
22 Companies that Pay Interns in Kenya
Below are some of the companies that pay interns in Kenya?
1. Kenya Revenue Authority (KRA)
The Kenya Revenue Authority takes in interns annually which are at times later absorbed on a permanent basis. At KRA Interns get a salary of Kshs 15,000/= per month.
2. Safaricom
Interns at Safaricom get approximately Kshs 20,000/= per month. Compared to other organizations, Safaricom pay is better

3. PricewaterhouseCoopers (PWC)
PwC Kenya is one of Kenya's leading professional services firms that focuses on offering audit and Assurance as well as advisory and Tax services.
PricewaterhouseCoopers is a multinational professional services network which has is headquartered in London, United Kingdom.
Your internship at the company will not go unnoticed. The interns or graduate trainees are paid a monthly salary of Kshs 70,000/=.
4. Google Kenya
Google internship salary in Kenya ranges between Kshs 20,000 to Kshs 30,000. Google is one of the best-paying companies in Kenya. If you secure an internship at Google Kenya, be assured that you will be paid depending on the internship position you hold. Your transport and meals will be sorted out.
See also: Marketable Careers in Kenya
5. Media Houses ( Standard Group, Radio Africa, Nation Media Group, Royal Media).
Our media houses have also not been left behind. Below Radio Africa is a list of best-paying media houses.
Approximate pay in KES.
Standard Group- 35,000 to 40,000 (varies depending on position).
Radio Africa- 20,000 to 30,000 (varies depending on position).
Nation Media Group -40,000-80,000 (varies depending on position).
Royal Media- 20,000 to 40,000(varies depending on position).
Time to time these company recruits some interns and they pay them well. If you want to work in these media houses, be on the lookout for any advertisements for internship positions.
Companies that Pay Interns in Kenya
6. Insurance Regulatory Authority (IRA)
When you are an intern at Insurance Regulatory Authority you will be paid roughly KES 40,000/=.
7. United Nations
The UN employs interns from time to time and in some cases, they have annual internships positions. Interns are paid between KES 50,000 to KES 100,000 depending on the position. However, there are some instances where interns are not paid.
8. East Africa Breweries (EABL)
As one of the leading manufacturing companies in Kenya, EABL pays its interns approximately KES 10,000/=. Working in this organization will launch your career to great heights.  According to the Cytonn survey in 2019, EABL was considered one of the second-best employers in Kenya
9. KENGEN
Another company that pays interns is KENGEN. KENGEN interns are paid KES 25, 000/=.
10. Central Bank of Kenya
The Central Bank of Kenya is an independent public institution that works to ensure stability in prices and promote economic growth. Occasionally, CBK will announce internship positions where they offer training to graduates who later join the job market after six months.
11. Airtel Kenya
Airtel Kenya interns get an approximate monthly salary of KES 20,000 to 25,000.
12. Nestle Kenya
At Nestle Kenya, a research intern can get a salary of around KES 53,000/=. Intern salary depends on the position one is holding
13. Trademark East Africa
Trade and Markets East Africa is an East African not-for-profit Company Limited established to support the growth of trade – both regional and international – in East Africa.
The company employs interns sometimes and sometimes pays their interns very well, if you are lucky you will get a permanent job.
See also: Average Salary In Kenya
14. Alexander Forbes
The company takes in Interns annually, more so those who have done actuarial science. In the beginning, most interns are paid KES 10,000/=.
15. Centum Kenya
Centum is East Africa's leading investment company listed on the Nairobi Securities Exchange and Uganda Securities Exchange. Interns at Centum can earn between Ksh 40,000 to Ksh 60,000.
16. Parliament of Kenya
The parliament also employs interns whom it pays very well. If you are lucky to get an internship at parliament you will be paid KES 25,000 per month.
17. Kenya Ports Authority
Getting an internship at KPA can be difficult but once you are there as an intern. You will get a starting salary of KES 8000
Other companies that pay interns include
18. Deloitte
Internship pay is KES 20,000.
19. Unilever
Internship pay is between KES 20,000 to 95,000.
20. Kenya Power and lighting company Ltd (KPLC)
Starting pay for an intern can be KES 35,000
21. CITI Bank
22. Britam Holdings Limited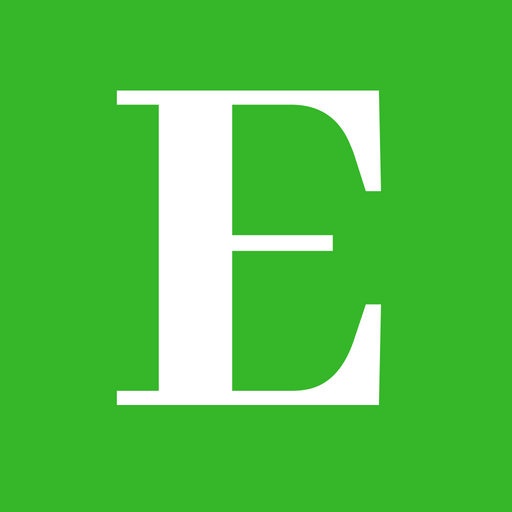 Betty is a qualified teacher with a Bachelor of Education (Arts). In addition, she is a registered Certified Public Accountant. She has been teaching and offering part-time accounting services for the last 10 years. She is passionate about education, accounting, writing, and traveling.