Highest Paid Freelance Jobs: Interesting freelancing jobs are on the rise, and to anyone who is interested, it is good to know some of the highest-paid freelance jobs.
Freelance jobs are becoming more popular as years go by, and with the increased search for stable high online paying jobs that can be done from home, more people are opting to become freelancers.  The balance between work and family is becoming more important to many people hence working as a freelance is becoming an ideal career for many.
If you are opting to become an online freelancer one of the important things is the kind of freelance job you want to do and how much you can get. If you can do a good job then ensure you search for the highest paying job. However, being a freelancer is more than just getting the highest rate, it also depends on which platform you are working on. For instance, a graphic designer could earn $ 70 per hour in the Upwork platform but another would earn $ 40 per hour in Fiverr. Getting paid well also depends on one's skills, quality of work, and years of experience.
See Also: Freelance Editor Job Description
Highest paid freelance jobs
Below we have looked at some of the highest-paid freelance jobs
Freelancer Job                                                                                         Approximate pay
1.Programming and Software Developers freelancers                            $ 400-1000 per hour
2. Online Lawyers                                                                                           $ 121 per hour
3.SEO content writers                                                                                   $ 50000-100,000 per year.
4. Internet Security specialist                                                                      $ 70 per hour
5. Social Media Manager                                                                               $ 70,000 per year
6. Web Designer                                                                                              $ 79 a job per hour
7. Translation                                                                                                   $ 30-40 a job per hour
8.Online voice artist                                                                                      $ 56 per hour
See Also: Most in Demand Freelance Jobs
Programming and Software Developers freelancers
Programmers and software developers are among the highest-paid freelance in the world. They make good money since their work is challenging, the skills to develop software and apps are not for the faint-hearted and there are few people who are good at coding. The demand for these skills is higher than supply hence the pay goes up.
As a beginner, you can charge between $ 100-150 per hour. Some of the best-paid freelancer Programming and Software Developers earn between $ 400-1000 per hour.
How to become a good Programming and Software Developers freelancers
To become one of the best in this field you will need to understand coding, not just basic level coding but coding at a professional level. So take your time and look for the best schools that offer these programs.
Online Lawyers   
Lawyers have a very good opportunity for making good money through online freelance jobs. Some of the best paid online lawyers include Intellectual property lawyers who can get an average of $ 121 per hour, Patent lawyers can make up to $ 115 per hour, and a Legal consultant can make an average of $ 68 per hour. If you have a specialty in one of these fields then you can consider becoming an online freelancer.
SEO content writers
SEO writers are specialists who write content to assist in optimizing your website so that it can rank among the best. This means that they share meaningful content to attract and translate potential visitors on your website to become customers and even make them become repeat customers.
The flourishing online marketing and a shift from the traditional sale strategies have made companies and entrepreneurs looking for the most efficient ways of reaching their customers. The important matter is no longer about having just a website but having that site that can bring business to you. SEO content writing is now considered one of the highest-paid freelancer jobs. Depending on the job one can do, one can make between $ 50000-100,000 per year.
How to become SEO content writer
Just because you can write does not mean you can become a good SEO content writer. To become the best you will need a lot of writing, in addition to the research done to understand the context in which you will be doing your work.
Internet Security specialist
Online security is very important as it helps reduce cases of fraud and hacking of systems. If you have these skills you can make on average $ 50 per hour. Although this job cannot be considered as one of the highest online jobs it is a good job to put your skills into practice. You can choose to become a full time or part-time internet security specialist.
Highest paying freelance skills
Social Media Manager
In the current world, brand creation and awareness are very important. Many businesses both big and small have social media accounts which they are now taking to the next level.  To remain relevant and have a competitive edge many businesses are getting social media managers.
To work as a Social Media Manager freelancer you will need the knowledge and skills to create social media pages, good post, and videos, images, etc.  On average a  good social media manager can get an average of $ 60,000 per year. This is may not be bad pay at all since you will likely spend less time doing this work compared to other online jobs like programming or animation,
How to become a good social media manager
To make it as Social Media freelancer you will require several dynamic skills such as skillful writing and creativity to develop good posts, video and image editing, good communication, and social skill, etc. You cannot make it in this field unless you are willing to have good knowledge of all emerging social media trends.
Web Designer
Another job in list of highest-paid freelance jobs is web designers. Although their many people who offer these services to make good money you will need to identify the niche you want to get into. Do a good job and win over your clients who can offer you, referral clients.
Translation
Another kind of freelancer job that does pay well is translation. The good thing about knowing more than one language is that you can be able to translate the language in books, journals, video clips, movies, etc. Online translators are paid between $ 30-40 a job per hour.
Online voice artist
Did you know that if you have a talented voice there are online jobs that you can get? On average a voice artist can make up to $ 56 per hour. The income you get from this job will depend on the ability to have different voice variations and the ability to remain as dependable as possible. Your voice can be used in advertising, animation movie, video clips, etc.
Conclusion: Highest Paid Freelance Jobs
Arguably the above is the list of highest paid freelanced jobs. There are many online jobs that are well paying, the highest paying ones depends on what you can be able to deliver, the experience you have and your reliability. If you want to venture to online jobs be ready to give the best.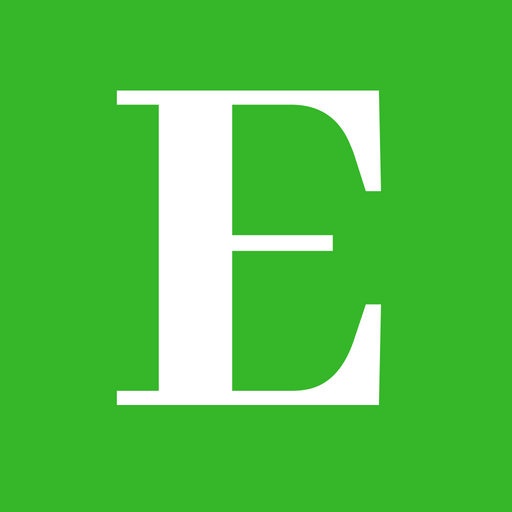 Betty is a qualified teacher with a Bachelor of Education (Arts). In addition, she is a registered Certified Public Accountant. She has been teaching and offering part-time accounting services for the last 10 years. She is passionate about education, accounting, writing, and traveling.