Looking for Tuskys Supermarket Fridge Prices online?  There are different types of fridge sold by Tuskys Supermarket. The fridges come in different brands, sizes and prices.
If you want to know the tentative prices before ordering, you are on the right page. We are going to look at Tuskys Supermarket Fridge Prices. Scroll below to find more details.
Please Note: These prices might change, visit the Tuskys Supermarket for the correct prices. These are tentative prices obtained from their online website.
Tuskys Supermarket Fridge Prices
Ramtons Fridge RF215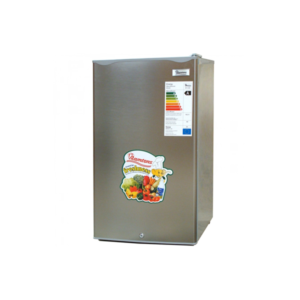 The Ramtons RF/215 – 5Cu.Ft is a single door Fridge that comes with more storage room to ensure you have more storage for all those fresh and healthy veggies.  It also ensures your drinks are kept cold all the time.
Key Features:
90Litres
Single Door
CFC Free
Direct Cool
Selling from KES 17,995
Ramtons Fridge 128lt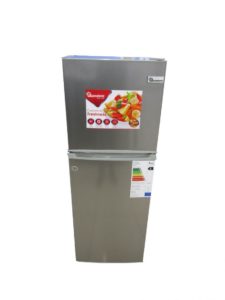 This is a Double Door Ramtons Fridge with a glass shelf. The fridge is equipped with direct cool technology. Get it today and preserve your food using this Ramtons fridge. It is ideal for all your storage needs plus its energy efficient and CFC free.
Key Features:
128Litres
Double Door
CFC Free
Direct Cool
Hard Top
Selling from KES27,595.00
Ramtons Fridge RF288 WHT 196LT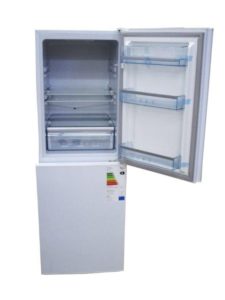 Selling from KES41,095.00
Key Features:
196 Litres
Combi fridge
Transparent shelves
Interior light
White finish
Whirlpool Chest Freezer #Cf27t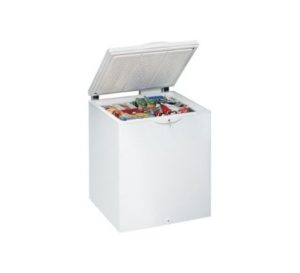 Selling from KES43,995
Key Features:
Whirlpool 212 Litres Chest Freezer
Tropicalized chest freezer
Capacity 212 Litres
Dimensions: 80.6cm x 64.2 cm x 86.5 cm (HxWxD)
1 Basket
Aluminum inner liner
Lockable
Castors
CFC Free
Fan in the Compressor Chamber
White body
VON HOTPOINT HRD-201SL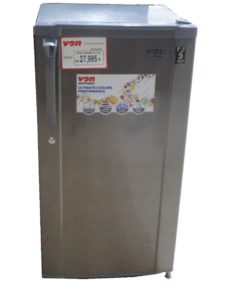 Selling from KES25,995
Key Features:
Von Hotpoint 170 Litres Single Door fridge
Extra large freezer compartment
Chiller compartment
Tampered glass shelves
Large vegetable box
Lock and Key provided
Elegant handle design
Silver finish
Von Fridges D210L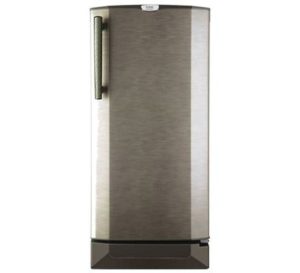 Selling from KES37,995.00
Key Features:
210 Litre Single Door Fridge
10 Year Compressor Warranty
Stay Cool Technology – 24 Hours
Cooling Retention In Case Of Power Cut
Aroma Lock Technology
Wide Voltage Range (Surge Protection Not Required)
Chiller Compartment
Humidity Control Vegetable Box
Extra Base Storage Compartment
3 Toughened Glass Shelves
Two Chocolate/Medicine Storage Compartments
Extra Large Freezer Compartment
Ice and Egg Tray Provided
Lock and Key
Silver Finish
VON H/P FRID.1D#HRD-051S 48L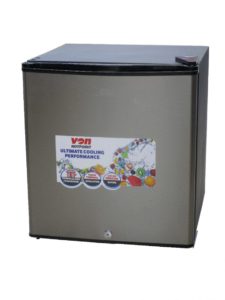 Selling from KES15,495.00
Key Features:
48Litre Mini Fridge
Thick Thermal insulaton
4 Star Freezer rating
Strong Meshwire Shelf
Freezer Compartment
Lock and Key Finish
Hisense Fridge 250l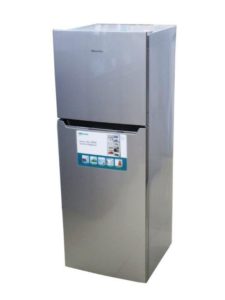 Selling from KES49,900.00
Key Features:
Capacity:250Litres
Total No Frost
Multy Air Flow System
Smart Control Eletronic avec thermostat
Four star Freezer Design
Broad Climate Design
Environment-friendly Technology
Low Noise
Reversible
Adjustable Legs
Dimensions (W×D×H) 550 x 595 x 1556 mm
Ramtons Fridge 2D RF263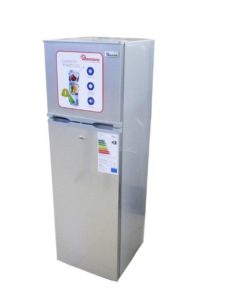 Selling from KES28,595.00
Key Features:
168 Litres
Double Door
CFC Free
Direct Cool
Hard top
4 Glass shelf
Fruit/ Vegetable box
4 bottle racks
8 Kwh/year
A energy efficiency rating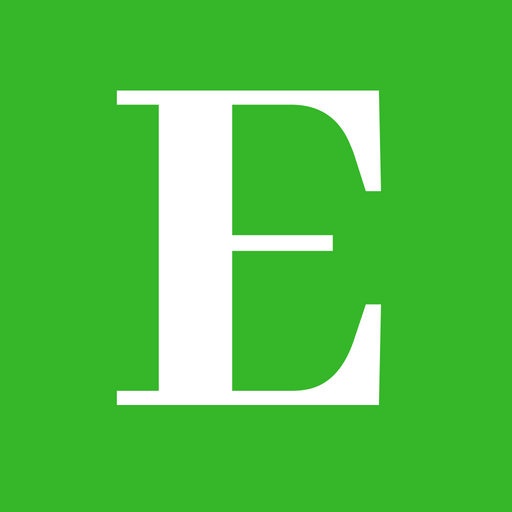 Betty is a qualified teacher with a Bachelor of Education (Arts). In addition, she is a registered Certified Public Accountant. She has been teaching and offering part-time accounting services for the last 10 years. She is passionate about education, accounting, writing, and traveling.