Looking for Kenya Forestry College Courses, Fees Structure, Admission Requirements, Application Form, Contacts. Find more details on Kenya Forestry College below
See Also: Forest in Kenya
Kenya Forestry College

Kenya Forestry College is conveniently located in Kericho County, Londiani Sub-County, four kilometres from the main Nakuru – Kericho Highway. The college offers Certificate and diploma Course. It has trained over 3000 graduates at the Certificate and Diploma levels from a number of countries including among others: Somalia, Rwanda, Zambia, Malawi, Ethiopia, Burundi, Grenada, Comoro Islands, Botswana, Tanzania, Namibia, Uganda, Swaziland, Angola, Sudan and Southern Sudan.
KFC has also trained Non-Governmental and Private Organizations' sponsored students.
The college also offers short courses in various aspects of forestry and related fields. Kenya Forestry College also has a paramilitary wing that trains Forest Rangers in Forestry Protection Duties.
The college stands in a quiet rural setting conducive for study and research with beautiful mountainous scenery for site seeing, camping mountaineering bird watching and other game and general recreation in a cool forest biome.
Vision
To be a centre of excellence for applied education in forestry and related natural resources management, providing high quality and innovative training and outreach.
Mission
To promote best practices in forestry and allied Natural resources management through excellence in teaching, knowledge creation and outreach.
VALUE STATEMENT
KFC cherishes and nurtures academic excellence and professionalism, high ethical values, integrity, accountability, respect and innovation in its services and practices.
MANDATE
To train highly qualified technical manpower for sustainable management and efficient utilization of forestry and allied natural resources for environmental stability and socio-economic development.
Courses offered at Kenya Forestry College
Courses offered at Kenya Forestry College. The college offers the following regular programs.
•    2 year certificate in Forestry
•    1 year diploma for certificate graduates
Market Driven short courses within the college's calendar
1.    Tree nursery establishment and management -2weeks
2.    Biodiversity Management -2wks
3.    Computer package (Introduction to computers  and Ms windows, Ms word, Ms excel, Ms access, Ms PowerPoint, web surfing and internet) -2months
4.    Participatory Forest Management for Community Scouts – 3wks
5.    Dry land forestry – 5days
6.    Forest Fire fighting course -3days
7.    Forestry for non foresters – 5 days
8.    Community forest policing – 3 Weeks
9.    Basic paramilitary courses- 3 months
10.    Forest management planning- 3 weeks
11.    Forest resource assessment-2 weeks
12.    Concession management- 6 days
13.    Saw milling – 3 weeks
14.    Participatory forest management – 5 days
15.    Log grading and valuation – 3 days
16.    Forest investment approaches -3 days
17.    Logging plans—3 days
18.    Tree Identification – 1 Weeks
19.    Participatory ecological monitoring – 5 days
20.    Forest ecosystem management – 5 days
21.    Community based natural resource management – 5 days
22.    Conflict resolution and management – 5 days
23.    Forests (Charcoal) regulation – 2wks
24.    Urban forestry and landscaping –  3wks
PARAMILITARY TRAINING
Located in the old campus, The College has school of Paramilitary training which offers training for forestry and natural resource management. The school offers various courses including Basic Paramilitary, Junior Officer's command, community scouts, drill and duties, NCOs course and many others.
The school also offers tailor made courses to various governmental and non-governmental organizations on demand.
Kenya Forestry College Admission Requirements
Kenya Forestry College Admission Requirements varies depending on the course you want to apply.
CERTIFICATE COURSE IN FORESTRY
This is a two year course commencing in January every year.
It consists of 40% theory and 60% practicals tailored towards an operative graduate.
Minimum qualifications for school leavers are D+ in KSCE with at least C- in English, Biology, Mathematics and Chemistry or Physical Science. A Division III in KSCE with passes in Englich, Biology, mathematics, Chemistry or Physical Science.
DIPLOMA COURSES IN FORESTRY
This is a one year course that starts in January every year.
Minimum entry requirement are certificate credit in Forestry and above.
A continous three year diploma course is also offered.
Kenya Forestry College Application Forms
Visit the website here for more information. You can also contact the college using the contacts details below.
Kenya Forestry College Fees Structure
KFC Certificate course fee structure
Fees to be paid for the program is Kshs. 150,000 over the two years.
KFC Diploma Course fee structure
fees to be paid for the program is Kshs. 100,000 over the year.
Kenya Forestry College Contacts
Kenya Forestry College
Londiani Town,
P.o. Box 8 – 20203
Londiani
Telephone: 0202 2439901
Email: college@kenyaforestservice.org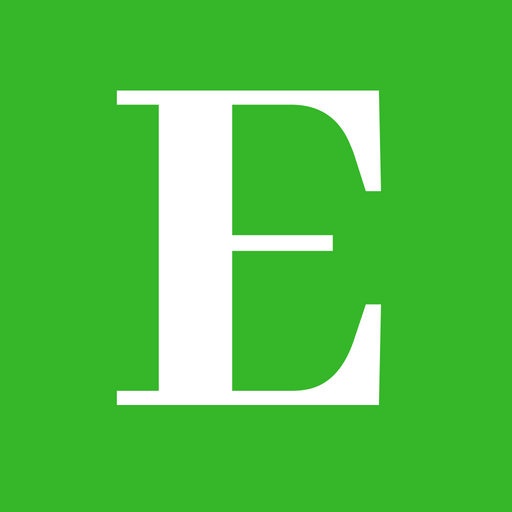 Betty is a qualified teacher with a Bachelor of Education (Arts). In addition, she is a registered Certified Public Accountant. She has been teaching and offering part-time accounting services for the last 10 years. She is passionate about education, accounting, writing, and traveling.