Retirement Quotes for Woman: After investing time in one's career it reaches a time to retire. Some people volunteer voluntarily while others reach their retirement age, but regardless of how we retire, it often brings mixed reactions changing one's normal routine.
This article has looked at inspirational retirement quotes for women. These quotes will give some insights of how different people view retirement. To some retirement may mean less activity, to others it may present a time for more personal-related activity and more impact on society.
If you are looking for the best retirement quotes for Women, you can be sure the below quotes are inspiring.
Retirement Quotes for Woman
1. "A retired woman has a lot of inspirational lessons to pass on to the younger people."
2. "Retirement is a journey that every woman should prepare to enjoy."
3. "A woman in her retirement no longer needs a morning alarm."
4. "After retirement, busy schedules and urgent meetings no longer matter, even when the clock ticks there are fewer worries."
5. "Woman might retire from her career, but there are valuable roles that a woman will never retire from."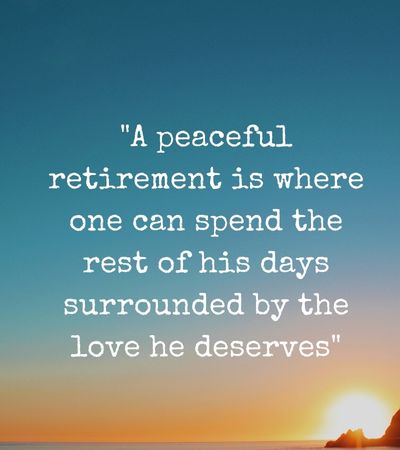 6. "The joy of retirement for every woman is to look back and see the lives she impacted."
7. "Retirement is not in my vocabulary. They aren't going to get rid of me that way." –Betty White
8. "He who laughs last at the boss's jokes probably isn't far from retirement." –Unknown
9. "Retirement means more self-care times, but fewer traveling allowances."
Read: Life After Retirement Quotes
Retirement Wishes for Woman
1. Happy retirement to the most amazing woman. I wish you a wonderful life with memorable experiences with your loved ones.
2. After many years of much hard work, it is now your time to take life slow and relax.
3. There are many achievements you have earned to deserve celebration. As you start your retirement, we rejoice with you. Have a fulfilling retirement.
4. Cheers to one of my favorite ladies in the workplace. I wish you a retirement full of joy, good health, and great memories.
5. Congratulations on your retirement! Finally, you deserve the best experience of a quiet and calm life.
6. There are many ways to celebrate you for the good work, but I must say you have been a wonderful workmate. Happy retirement and enjoy every moment.
Read: Retirement Farewell Message to Coworker
7. After years of invaluable contribution, it's now time for you to enjoy your life without much pressure. May you find fulfillment in the things you love.
8. Thank you for being a role model to most of the female employees at the office.  You will be remembered for your dedication, inspiration, and guidance. Cheers to a happy retirement.
9. As you begin another chapter in your life, it is clear you have been an asset to this organization. Thank you for your positive input. We wish you a wonderful retirement.
10. Now is the best time of your life to enjoy all the freedom you need to seek after the things you love.
11. We thank you for the time you took to show your care and concern to everyone around you. You'll surely be missed. Enjoy your retirement in the most remarkable way.
Retirement: Retirement Messages to a Friend
Funny Retirement Quotes for Woman
1. "Retirement is like having a Las Vegas vacation in which you want to enjoy everything fully, but not so much that you run out of money." Jonathan Clements
2. "Retirement, when you stop lying about your age and start enjoying laid-back days without having to lie about it." Unknown
3. "Retirement is a funny and interesting phase in life when you never do all the things you intended to do when you were still working." – Unknown
4. "Retirement when every day feels like Saturday and having no responsibility to work on Monday." – Unknown
5. "Retirement is when you realize that you won't get your wishes accomplished as you planned while you were still working." – Unknown
6. "Retirement: The best stage of your life when you can finally stop making excuses for your extended travel and vacation." Unknown
7. "What is Retirement? It is the time in life when you can finally take a nap without feeling remorseful about it." Unknown author.
8. "Retirement is the joyful moment in life when you can finally stop making excuses for not traveling." – Unknown
Read: Retirement Wishes for Teachers and Mentor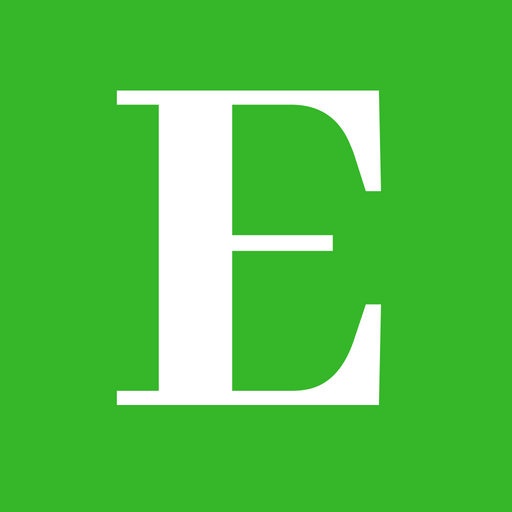 Betty is a qualified teacher with a Bachelor of Education (Arts). In addition, she is a registered Certified Public Accountant. She has been teaching and offering part-time accounting services for the last 10 years. She is passionate about education, accounting, writing, and traveling.