Looking for KCA University Courses, Fees Structure, Admission Requirements, Application Form, and Contacts. Find more details on KCA University below
KCA University
KCA University is situated in Ruaraka along the Nairobi Thika highway and just 15 minutes from the city center. The University is uniquely positioned to contribute to, and draw from, the strength and diversity of the vast Nairobi metropolis.
KCA University has been unrelenting in deliberate push to establish a beacon of knowledge that will impact the East African region and beyond.
The institution offers unique and exciting programmes. KCA University has built a reputation as a comprehensive business university that delivers innovation to aid and delight its customers.
The University takes pride in producing world-class graduates with the opportunity to fulfill their potential and the ability to change the world. This process begins at the beginning of the students' university life by encouraging the talented individuals to study at the university.
KCA University university has embraced yet another new concept of enrollment management through which it aims to accord students the best possible experience of university life, promoting their education through excellent teaching, superb facilities and a wealth of extra-curricular activities.
The university provides students with a firm life foundation for career development and advancement, flexibility that allows the graduates to utilize acquired skills in a variety of settings that has made the institution a place of choice for budding entrepreneurs regionally.
Courses offered at KCA University
ACADEMIC AND PROFESSIONAL PROGRAMMES
POSTGRADUATE
Master of Science in
•    Data Communications
•    Visual Analytics and Advanced Databases
•    Information Science Management
Master of Science in Commerce
•    Finance
•    Accounting
•    Finance & Accounting
•    Finance & Investment
•    Finance & Economics
•    Economics & Investment
Master of Business Administration (MBA)
•    Corporate Management
•    Marketing
•    Human Resource Management
•    Procurement and Supplies Management
Postgraduate Diploma in
•    Corporate Governance
•    Education (ICT)
Undergraduate
•    Bachelor of Science in
Information Technology
Information and Communications Technology
•    Bachelor of Education
•    Bachelor of Business in Information Technology
•    Bachelor of Commerce
Accounting
Finance
Marketing
Human Resources Management
Entrepreneurship
DIPLOMA & CERTIFICATE
Diploma in
•    Communication
•    Front Office Administration
•    Banking
•    Business Information Technology
•    Business Management
•    Project Management
•    Public Sector Management
•    Marketing Management
•    Information Technology
•    Computer Maintenance
•    e-Commerce and & Mobile Computing Network Security and Computer Forensics
•    Counselling Psychology
•    Early Childhood Education
Certificate in:
•    Entrepreneurship
•    Social Entrepreneurship
•    Leadership
•    Early Childhood Education
Bridging Certificate in:
Mathematics
English
EXECUTIVE PROGRAMMES
Executive Diploma in:
•    Internal Audit
•    Financial Management
PROFESSIONAL COURSES
•    Accounting Technician Certificate (ATC)
•    Certified Public Accountants/ Secretaries (CPA)! (CPS
•    Certified Securities Investment Analyst (CSIA)
•    Certified Information Communication Technologist (ClCT)
•    Association of Chartered Certified Accountants (ACCA- UK)
•    Association of Business Executives (ABE- UK)- Business Administration
SHORT PROFESSIONAL COURSES
•    Certified Ethical Hacker
•    Certified Real Estate Practitioner (CRP)
•    Systems Dynamics Modeling
•    Business Process Modeling
•    Linux
•    International Computer Driving License (ICDL)
•    Web Applications & Development
•    Accounting Packages: Quick books, Sage, Pastel
•    MS Office: Ms Word, Ms Excel, Ms PowerPoint, Ms Access.
Others include:
•    Internet, Visual Basic.net and C+ + Programming
•    CISCO Level 1-4
LANGUAGES Certificate and Diploma in
Business French and Business German
Entry Requirement
Graduate
Bachelor's degree in relevant field OR any other equivalent qualification
approved by the University senate
Undergraduate
KCSE mean grade C+ (plus) with C(plain) in Mathematics and English
Postgraduate Diploma
Bachelor's degree in relevant field
Diploma
KCSE mean grade C (plain) with C (plain) in Mathematics and English
Certificate
KCSE mean grade C- (minus)
Any other equivalent qualification as approved by the University Senate
KCA University Fees Structure
Searching for KCA University Fees Structure?
KCA University recognizes the big task of collating university fees and as such is one of the very few universities in the region that operates a flexible mode of paying fees. The University accepts a variety of payment methods, and will be flexible in its approach to collecting tuition fees payments from those required to do so. The Credit Control office at the university is always at hand to discuss fees payment modes to ensure that student learning is not affected by fees requirements.
​
Additional Fees/Costs
A number of the University's degree schemes offer opportunities for students to undertake special study activities. The cost of involvement in such courses is not covered within the University course fees. These activities include fieldwork trips and academic tours among others. Students of other subjects may also incur additional costs for trips organized to places of specific interest for their studies and for the purchase of materials. Details of any additional study courses, and the likely cost, are included in the information that departments circulate at the start of term.
KCA University Distance Learning
KCA University Distance Learning presents a unique blend of digital material accessible to the learner in both online and offline mode. This blended mode is one of the latest innovations by KCA University created to facilitate the delivery of high quality degree programmes in East Africa and the region. We have pioneered ICT and business education using modern technology and pedagogical approaches. This has put us on the path to provide flexibility and equitable access to education, as well as improving educational experiences for both on and off-campus students
KCA University Distance Learning programmes
Bachelors of Commerce (B.Com)
Bachelor of Science in Information Technology (BSc.IT)
Certificate & Diploma in Business Management
Benefits of Distance Learning at KCAU
1.    Introduces flexibility, allowing you to study at your own time and pace
2.    Encourages personal development and career progression for working professionals, especially those with other commitments such as family or work, and those in far flung locations
3.    Enables learners to achieve the same quality education as their peers who attend face-to-face classes in institutions of their choice
4.    Removes the limitations introduced by time and distance
5.    Reduces learning costs
6.    Increases workplace productivity as staff is able to advance their skills and knowledge without having to take long periods of study leave.
7.    Leads to efficient utilization of time. Within 5 evenings /days (Monday to Friday) you are able to cover more ground than a face to face learner.
8.    Allows learners to select their preferred mode, and to switch modes as their conditions change.
9.    Reliable access to the course material with the choice to use digital online material, digital off-line material and traditional paper-based contents in case you are not able to access technology
10.    A modular approach that allows you to sit and pay for the number of modules that your time and money allows per trimester
11.    High quality modules developed using expertise that is based on knowledge, skills and experience
12.    Content developed using the Commonwealth of learning model, and includes audio, video, text and live chats.
13.    Experience drawn from collaboration with global partners in the provision of distance education
14.    Round-the-clock technological and pedagogical  support using face to face and online platforms
15.    Similar examinations with the face-to-face learners, ensuring similar quality across the board
16.    Continuous assessment tests done online to remove the need for physical attendance in between the trimester.
17.    Three intakes a year in January, May and September allowing the learner to choose their start dates.
18.    International reputation-KCAU programmes and graduates are recognized internationally. Furthermore, our earlier collaboration with one of the biggest distance learning universities in the world, University of South Africa, has enabled us to gain the requisite experience in running a distance learning programme.
19.    Quality- All our distance learning programmes are approved by the KCA university senate and the Commission for University Education. The modules are developed by knowledgeable subject experts. All distance learning modules are developed and reviewed through a rigorous process within the academic departments in conjunction with the quality assurance unit.  Furthermore, the credibility of the program is assured by turning all the assignments and content through anti-plagiarism software to ensure originality.
KCA University Application Forms
Searching for KCA University Application Forms? Find the application forms below.
Applicants should ensure that they meet the minimum requirements for the course they wish to enroll.
To confirm entry requirements on courses visit the  faculty or school page  on this website.
Formal application for admission is made on an application form.
Copies of the following "documents" must be attached.
-National ID /Birth Certificate/ Passport
-O-level certificate/Result slip
-Two color passport-size photographs
-Certificates of approved professional /academic qualifications (In some cases a C.V.)
KCA University Contacts
{tab=Main Campus}
The Registrar's Office, KCA University,
P. O. Box 56808 – 00200, Nairobi, Kenya
Email: registrar@ kca.ac.ke, registrarkisumu@ kca.ac.ke
Thika Road, Ruaraka
Tel: (+254) 20 353 7842/807 0408/9
Mobile: 0710888022, 0715532187
Website: www.kca.ac.ke
{tab=Town Campus}
10th Fir, Eco Bank Tower, Muindi Mbingu St.
Tel: +254 20 221 1263/4/8
Mobile: 071088022, 0715532187
{tab=Kitengela Campus}
4th Floor, Kitengela Capital Centre
Mobile: 0731 245860/0736676037
{tab=Western Campus}
Swan Centre, Oginga Odinga Street
Tel: (+2540572024094/2024095
Mobile: 0720 169799
{/tabs}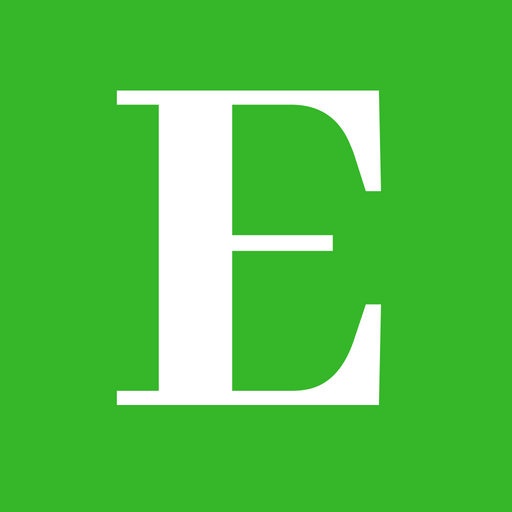 Elimu Centre is your one-stop-shop for all your education informational needs and much more.
Follow us at Elimu Centre