Looking Umma University Courses, Fees Structure, Admission Requirements, Application Form, Contacts. Find more details on Umma University below
Umma University
Umma University is an established University in Kenya accredited by Commission for University Education. The University has two campuses in Thika and Kajiado
Umma University is an established university in Kenya accredited by the Commission for University Education.
The University has two campuses; Thika and Kajiado. Umma University offers courses in Computer Science, Nursing (Direct Entry and Upgrading), Business Management, Information and Communication Technology, Islamic Sharia, Islamic Banking & Finance and Islamic Studies.
Umma University was established to increase access to quality higher education to diverse individuals and communities. Umma University is 'the University of the People' with the objective of delivering knowledge in various platforms from traditional classroom learning, Distance and Open Learning, On-Line courses and learning using modern technology.
The university combines Islamic moral and ethical orientation with practical learning about business and technology with the aim of nurturing scholars with varied experiences and leaders with ethical approach to leadership. Umma University provides serene environment for learning and teaching. The University has rigorous selection criteria not only informed by academic qualifications but also personal character and discipline.
Those who choose to join Umma University will find the experience stimulating, enriching and satisfying. While teaching using the most modern approaches delivered by experienced lecturers, Umma also aims at molding the character of the learners to make them more effective and ethical professionals.
Vision
The University of excellence in higher education and innovative technology based on high moral values.
Mission
To provide quality university education and training through nurturing and promoting creative and innovative, transmission and integration of knowledge and technology in order to produce holistic graduates of high value and integrity.
Courses Offered at Umma University
Courses Offered at Umma University. Find the different courses offered at Umma University
Umma University is designed to train graduates who will positively contribute to the spiritual and social wellbeing of the society. The academic programmes are designed around these theme with particular emphasis on marketability of skills as well as educating an all round individual.
Degree Programmes
Bachelor of Business Management
Bachelor of Arts in Islamic Studies
Bachelor of Arts in Islamic Sharia
Bachelor of Science Computer Science
Bachelor of Science in Nursing (Upgrading and Direct Entry)
Bachelor of Law and Sharia – Coming Soon
Diploma Programmes
Diploma in Islamic Banking and Finance
Diploma in Islamic Studies
Diploma in Arabic Language
Diploma in Business Management
Diploma in Information Communication Technology (ICT)
Certificate Programmes
Certificate in Information Technology
Certificate in Arabic Language
Certificate in Business Management
Certificate in English Language
Umma University Admission Requirements
Find Umma University Admission Requirements below. Applicants are required to fulfill the following conditions:
KCSE mean grade of C+ (Plus) or a Diploma in the relevant field or its equivalent. (For all Degree Courses)
KCSE mean grade of C (Plain) or a Certificate in the relevant field (For all Diploma Courses).
KCSE mean grade of C- (Minus) (For Certificate Courses).
Duly filled Application Form
National ID card or valid passport for non-Kenyans with valid study visa.
Two recent passport size photos
Payment of non-refundable Application fee of Ksh. 1,000 for Degree programmes and Kshs. 500 for Diploma and Certificate courses.
SPECIFIC REQUIREMENT S OF THE BACHELOR'S DEGREE PROGRAMMES
| | | |
| --- | --- | --- |
| S/No | PROGRAMME | MINIMUM ADMISSION REQUIREMENTS |
| 1 | Bachelor of Business Management | KCSE Mean Grade  C+ with C (plain) in English and Math's |
| 2 | Bachelor of Science in Computer Science | KCSE Mean Grade C+ with C (Plain) in Mathematics , Physics and English |
| 3 | Bachelor of Science in Nursing | KCSE Mean Grade C+  (Plus) with  C+ in English/Kiswahili, C+ in Mathematics or Physics, C+ in Chemistry/Physical sciences,  and C+ in Biology/ Biological Sciences. |
| 4 | Bachelor of Arts in Islamic Studies | KCSE Mean Grade  C+ (Plus) |
| 5 | Bachelor of Arts In Islamic Sharia | KCSE Mean Grade  C+ (Plus) |
| 6 | Diploma In Business | KCSE Mean Grade C (Plain) or a Certificate in the relevant field from a recognized institution. |
| 7 | Certificate | KCSE Mean Grade D+ (plus) |
Umma University Fees Structure
Find Umma University Fees Structure below. Tuition is charged by the University based on service provided to students.
Contact the University for More Details
Umma University Contacts
Thika Campus
The campus is located in Makongeni Thika town.
P.O Box 4658-01002
Thika Kenya
Tel: +254-703-969000, +254-739-969000
Email: registrar@ umma.ac.ke
Website: www.umma.ac.ke
Kajiado Campus
It's located along Kajiado- Namanga road in Kajiado County.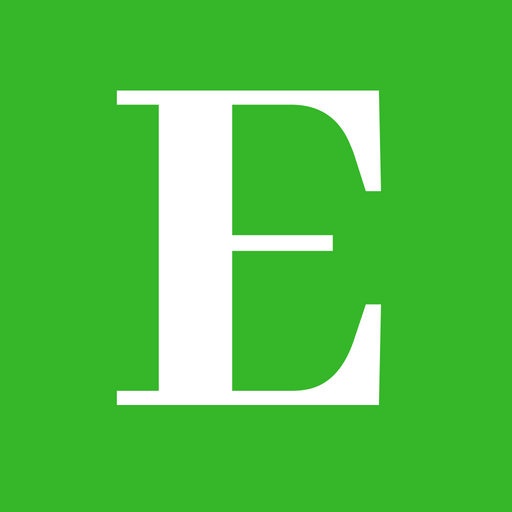 Betty is a qualified teacher with a Bachelor of Education (Arts). In addition, she is a registered Certified Public Accountant. She has been teaching and offering part-time accounting services for the last 10 years. She is passionate about education, accounting, writing, and traveling.