Looking for Hekima University College Courses, Fees Structure, Admission Requirements, Application Form, Contacts. Find more details on Hekima University College below
Hekima University College
Hekima University College was started in 1984 as the Jesuit School of Theology to a handful of students, specifically to the members of the Society of Jesus (Jesuits).
The undergraduate theology programme of the College trains students from about fourteen local and international religious congregations. The graduate Peace Studies and International Relations programme draws students from all walks of life representing various nationalities.
Responding to the African continent's dire need for peace and international co-operation, Hekima University College established its Institute of Peace Studies and International Relations in 2004. The institute began offering a Master's degree in Peace Studies and International Relations and was accredited by the Commission for University Education in the Academic Year 2007/2008.
The undergraduate theology programme offers students formation and training in a contextualized theology and equips them to transform the contemporary context of church and society. Just as the theology programme seeks to form transformers of the world, so also the peace and studies international relations programme seeks to educate and form women and men who are equipped with appropriate skills and competence for conflict transformation and peace building.
Hekima University College publishes Hekima Review, a journal of Theology, Peace & International Relations.
The college also convenes a Theological Week and a Peace Forum each academic year. it also convenes a Forum for Exploring Faith in Public Life that explores issues of faith and belief and their implications for life in socio-economic and political contexts.
Vision
Hekima University College is an institution that blends integral human formation with higher learning to prepare men and women for the challenges of a 'faith that does justice'. This is achieved through pursuing 'Truth that sets free', with full dedication and integrity, in the best of the Jesuit tradition of education; that is,:-
a.    A constant search for excellence according to the Jesuit Motivating spirit of magis,
b.    A humanistic orientation of education that promotes a holistic orientation of education that promotes a holistic formation inclusive of spiritual values,
c.    A personal and individual care of students and,
d.    A service to the community through promotion of Justice.
Mission
Jesuit School of Theology has the specific mission to train students to be effective pastoral leaders and ministers of the Word, providing an ecumenical and inter-religious perspective to the evangelization of the people through contextualized and relevant theological inquiry rooted in the creative fidelity, Ignatian pedagogy and the Catholic tradition.
Courses offered at Hekima University College
Find some of the courses offered at Hekima University College. The university college offers certificate, undergraduate and postgraduate courses.
•    Bachelor of Theology
•    Post-Graduate Diploma in Pastoral Theology
•    Certificate Courses
•    Master of Arts Degree in Peace Studies and International Relations
Certificate Courses
Program of the Theological Formation of the Laity
•    Aim: To train catholic laity for leadership in their communities and for a deeper Christian life
Certificate Course in Ignatian Directed Retreat
•    Aim: To train persons who have made a thirty-day Ignatian Directed Retreat to "give" the Ignatian Spiritual Exercises to others
Certificate Course in Directed Retreat
•    Aim: To train priests and religious to "give Directed Retreats".
Certificate Courses in Leadership and Management.
Hekima University College Admission Requirements
Find the admission requirements for the University College below.
•    Completed application form
•    4 Passport Photographs
•    Statement of purpose
•    Certified post-secondary education certificates and transcripts for all mentioned schools
•    Referees' recommendation
•    HIPSIR Financial Commitment Form
•    Completed Students Permit (non – Kenyans only) ~ p9 of the application form
•    Each application must include registration fee of KShs. 2100 in Banker's cheque payable to Hekima University College
NOTE: The applicant must ensure that all the above documents reach the Office of the Registrar before the application can be considered for review.
Hekima University College Fees Structure
The fees structure depends on the course that you are undertaking at the time of application.
Visit the website for more details
You can also contact the university using the below contact information.
Hekima University College Contacts
Hekima University College – School of Theology
Physical Address: Joseph Kangethe Road – Ngong Rd
Postal Address: P.O. Box 21215 – 00505 NRB, Kenya
Phone: +254 20 3876608/9, 20 3999000
Mobile: +254 734 201288/ 722 201288
Fax: +254-20- 3999831
Email: dean@hekima.ac.ke,  registrar@hekima.ac.ke ,  chief.librarian@hekima.ac.ke
Public relations: administrator@hekima.ac.ke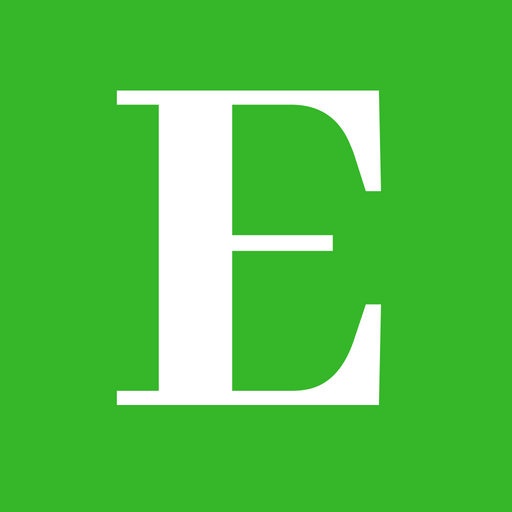 Betty is a qualified teacher with a Bachelor of Education (Arts). In addition, she is a registered Certified Public Accountant. She has been teaching and offering part-time accounting services for the last 10 years. She is passionate about education, accounting, writing, and traveling.