Amref Virtual Nursing Training School: Amref Virtual Training School (AVTS) was started in March 2007 to test and disseminate eLearning best practices as a methodology for scaling up the numbers and capacity of health workers, particularly upgrading Enrolled Community Health Nurses (ECHNs) to registered nursing (KRCHN) level.
As a virtual nursing school then, AVTS's objectives were to develop quality eLearning models, upgrade ECHNs to Kenya Registered Community Health Nurses (KRCHNs) through use of cost-effective eLearning approaches and disseminate best practices to fellow internal and external partners. Having successfully upgraded over 10,000 enrolled nurses (ECHNs) in Kenya jointly with fellow stakeholders, the school has now embarked on replicating the same model in other African countries and gone a milestone further to offer upgrading degree programme (Bsc.Nursing) using the eLearning platform in partnership with the University of Nairobi- College of Health Sciences.
The overarching goal of the School is to increase health professionals' access to affordable and quality pre-service and continuous education using innovative methodologies.
AVTS delivers its courses using eLearning and mLearning platforms. Students whose work stations are not near eLearning centres are assisted to access e-content using portable technology. In all the courses students have face-to-face contact sessions with e-tutors in every module/trimester before being released to learn in health facilities accredited by regulatory bodies under the supervision of trained mentors and preceptors. In addition to support from its over 400 mentors and preceptors across the country, AVTS uses technology-assisted interactive training sessions to support learners.
AVTS strongly believes in developing quality training synergies through constructive partnerships. The success of AVTS is attributed to embracing of private-public partnerships in training of health workers. AVTS works in partnership with the MOH, County governments, private and public facilities to increase HRH access to training opportunities.
Current partners of the School include the University of Nairobi, Kenyan Ministries of Health, the Kenyatta National Hospital, the Nursing Council of Kenya, the Agakhan University Hospital, the Division of Reproductive Health, Mama Lucy Kibaki hospital, the Mathare (Upper Muthaiga) Mental Health Hospital, The Karen Hospital, Gertrude's Garden Children's Hospital and the Nairobi City Council health facilities among others.
AVTS Contacts
Physical location
The Amref Health Africa Virtual Training School is situated at the Amref Health Africa International Training Centre Headquarters; along Lang'ata road opposite the Wilson airport.
Courses Offered at Amref Virtual Training School
Take a look at the courses offered at Amref Virtual Training School and find one that meets your needs.
Find Amref Virtual Training School courses offered:-
Courses are offered via distance/eLearning mode and residential training employing flexible approaches that allows you to study at your own time and pace for those who are in service.
1. KRN/KRCHN/KRM/KRPN – Bsc.Nursing Upgrading Programme (offered in partnership with the University of Nairobi)
The focus of this course is practice-based learning. This enables the learner to acquire knowledge and competencies to be sensitive and responsive to current health care trends and issues in developing countries. The comprehensive curriculum is designed to meet the challenges of health care delivery and the high demands placed on nurses, who are the majority health services providers in Africa. The curriculum covers biomedical and behavioural sciences, clinical sciences, midwifery, community health and psychiatric nursing, research, adult and pediatric nursing, leadership and critical care nursing.
Duration: 2 ½ years (8 trimesters)
Intake: March and September
Requirements: a KRN/KRCHN/KRM/KRPN with two years experience. Must have attained Division 2 or a mean grade of C plain with a C plain in English/Kiswahili.
---
2. ECHN to KRCHN Upgrading Programme (eLearning)
This two-year diploma course enables Kenya Enrolled Community Nurses (KECHN) to upgrade to the Kenya Registered Community Health Nurses (KRCHN). Unsecured financing is available for this course from the Kenya Women's Finance Trust supported by Johnson&Johnson
Admission criteria: Be a Kenya Enrolled Community Health Nurse (KECHN)
Intake: March and September
---
3. Enrolled Nurse/Midwife (EN/M) to KRCHN Upgrading Programme (eLearning)
This course enables Enrolled Nurses/Midwives (EN/Ms) to upgrade to Kenya Registered Community Health Nurses (KRCHN).
Admission criteria: Be an Enrolled Nurse Midwife
Intake: March and September
---
4. Comprehensive Reproductive Health Course (eLearning)
This one-year diploma course is accredited by the Ministry of Health. Those who successfully complete the course are certified by the Ministry of Health and Amref Health Africa.
NB: There is also a residential certificate course that takes four weeks.
Admission criteria: Nurses and midwives with a Diploma in their respective disciplines
Intake: January and September
---
5. Leadership, management and governance
This is a six-month distance education course with a supervised workplace health facility quality improvement practical project.
Admission criteria: Be a health worker: Doctors, nurses, midwives, clinical officers, nutritionists, lab technologists and all other health professionals.
Intake: February and July
---
6. Clinical Teaching, Assessing and Mentorship (school-based)
This is a two-week school-based course, including practicals.
Admission Criteria: All health workers qualify
Intake: January, May and September
---
7. Emergency First Aid (Basic Life support) Course
A 3 day course that aims at equipping the participant with the basic knowledge and skills to manage all kinds of emergencies. Emergencies can occur anywhere and anytime.
With these skills, the provider is equipped with all the basic skills and knowledge to attend to any emergency situation. The training quips the provider with the out of hospital skills as they make arrangements to transfer to hospital or before qualified medical help come.
Train with the best in this field that have extensive knowledge and skills on the pre-hospital care. The training is facilitated by our full time qualified Critical Care flight nurses and doctors who incorporate training with demonstrations to suit the situation at hand.
The training targets any person interested in being equipped with all the basic skills to manage emergencies as they arise. Basic requirement is being conversant with written and or spoken English/Swahili
---
8.0 Advanced Cardiac Life Support and Advanced Trauma Life Support (ACLS and ATLS) course
These 2 trainings target all health care givers with the intricate skills and knowledge to manage critical patients who require both advanced cardiac life support and advanced trauma life support care.
With extensive training in advanced life support and aeromedical transport, one will get the very best of training from experienced personnel and use state of the art pre-hospital equipment at the skills stations.
---
Other Amref Health Africa academic and short course/ services tailor made to customer needs (individuals, organizations, county governments and ministries of health)
Diplomma in Community Health (DCH)
Masters in Public Health (MPH)
Bsc. Community Health
Curriculum development
First Aid skills for non medical persons
Family planning skills training (short term and long term methods)
Facilitation Skills
Organizational capacity assessment
Midwifery teaching skills training
Leadership, management and governance for health professionals
Disaster management
Hospitals management for county governments health managers
Library skills for undergraduate and post graduate students
Monitoring and evaluation of health programmes and projects
Impact assessment of health programmes and projects
Finance resources management for non finance managers
Clinical and community nutrition
Occupational Health and safety
Health Care management
Adolescent and sexuality education
Medical Laboratory practices and management course
External competency assessment of malaria microscopists
Nutrition care in disaster situations
Health system strengthening (HSS)
Communication and writing skills for managers
Hospital safety and infection control
Distance learning content development
E -learning content development
Data analysis and report writing
Comprehensive HIV/AIDS management including STIs
Emergency Obstetric and neonatal care
Project design and management
Fundraising and budgeting
Devolved governance of health services
Grants management
HIV/AIDS counseling
Health Care financing
Non communicable diseases management (NCDs)
Tropical diseases
Quality assurance in delivery of health services
Neonatal life support training
Skills lab management training
Business skills for private health practitioners
Risk management for organizations
Helping Babies Breath (HBB) skills training
Neonatal life support skills
Forensic Nursing
---
Upcoming ODeL and pre-service Courses (work in progress)
Higher diploma in counseling psychology
Pre-service KRCHN training (fresh entry from O-levels)
Higher Diploma in Trauma and emergency care for health professionals.
Higher Diploma in health systems management
Higher Diploma in health economics and informatics
Higher Diploma in Psychiatric Nursing via blended e-Learning
Higher Diploma in community development
Higher Diploma in international health
Higher Diploma in Maternal and child health
Higher Diploma in Environmental Health
Higher Diploma in epidemiology and demography
Higher Diploma in Tropical and infectious diseases
Higher Diploma in Laboratory sciences
Higher Diploma in Nutrition and dietetics
Higher Diploma in Computing and Biostatistics
Higher Diploma in Pharmacy
Higher Diploma in Medical Education
---
To apply, send in your application with copies of academic and professional certificates, indicating clearly which course AND which intake you are interested in. Please provide your contact details, including telephone number(s) in the application letter.
To apply for Bsc. Nursing an application fee of Ksh3000, is paid to the University of Nairobi Barclays bank account. To apply for all the other courses Ksh. 1000 application fee is paid to the AMREF account. The application or further inquiries should be addressed to:
The Principal, AMREF Virtual Training School
Directorate of Capacity Building
AMREF Health Africa Headquarters, Opposite Wilson Airport, Lang'ata Road
PO Box 27691 – 00506, Nairobi – Kenya
Tel: 020 699 3000
Amref Virtual Training School Admission Requirements
Amref Virtual Training School Admission Requirements vary depending on the course you want to apply.
Contact the institution using the below details for more information
Amref Virtual Training School Application Form
You can find or Download Amref Virtual Training School Admission Forms on the college website
Amref Virtual Training School Fees Structure
The fees structure depends on the course that you are undertaking at the time of application.
Contact the institution using the below details for more information
Amref Virtual Training School Contacts
The Principal, Amref Health Africa Virtual Training School
Directorate of Capacity Building
Amref Health Africa Headquarters, Opposite Wilson Airport, Lang'ata Road
PO Box 27691 – 00506, Nairobi – Kenya
Tel: 020 699 3000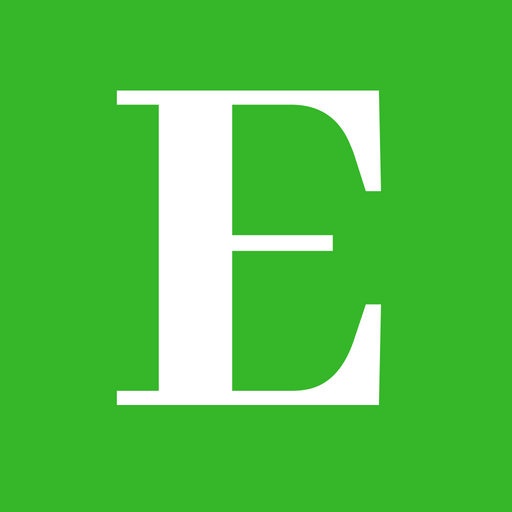 Betty is a qualified teacher with a Bachelor of Education (Arts). In addition, she is a registered Certified Public Accountant. She has been teaching and offering part-time accounting services for the last 10 years. She is passionate about education, accounting, writing, and traveling.