Looking for Shang Tao Media Arts College Courses, Fees Structure, Admission Requirements, Application Form, and Contacts. Find more details on Shang Tao Media Arts College below
Shang Tao Media Arts College
Dear Justin,Shang Tao Media Arts College is a modern training institution in Kenya, Africa specifically designed to fulfill the vacuum in computerized media production for students and those who wish to have successful careers in multimedia globally.
The concepts in 2D & 3D Classic Animation have grown over the years, into new branches of Game Art, cartooning, Design and Visual Effects. Shang Tao Media Arts College has transformed lives and launched careers for many professional artists, graphic designers and animators working around the world. We are proud to have trained at least one TV Graphics Personnel in all the TV stations around the Country.
Shang Tao Media Arts College is dedicated to providing relevant, current, and effective training that will ensure a realistic opportunity for employment. Shang Tao Media Arts College specializes in the latest software, techniques, and technologies in order to cater to the needs of the film, television and video game industries.
Our number one priority is to open the door for our students to attain that first job. Through a state of the art facilities, qualified instructors, curriculum latest programs, students will be given every advantage available in order to make a smooth transition from student, to trained working professional.
The classes are taught both in the morning and afternoon time slots as well as various evening courses to accommodate our students with full time jobs. The program is designed to serve the needs of our wide range of students.
WHAT MAKES SHANG TAO UNIQUE:
1.    Shang Tao is fully registered and certified by the Ministry of Education Science and Technology (MOHEST), Media Council of Kenya and the Commission for University Education Kenya.
2.    Over 200 personal workstations (computers) that allow for more practice and hands on experience for the students.
3.    Focused learning in a professional environment. With emphasis in practical and portfolio development).
4.    The curriculum followed is developed and approved by current Media and animation professional in the industry.
5.    A strong foundation in classical principles (Those originally developed by the walt Disney Studios) applied to modern technology & Art.
6.    The state of the art equipment and software. We train with 52" PLASMAs and LCDs in all class demonstration
7.    Cost – Very cost friendly of quality and professional training in Multimedia.
MISSION STATEMENT:
1.    To spark off 3D Animation and visual effects industry both locally and internationally for TV virtual sets and video shooting.
2.    To harness and channel the local sculpturing and modeling skills into movie / film production industry of international standards through Computer Generated Imagery (CGI) & Computer Animation.
3.    To share the Kenyan / African creativity with the rest of the world.
4.    To improve the standards of graphics in the African continent and beyond.
VISION:
We strive to develop highly skilled and motivated individuals, multimedia practitioners to meet the needs of the dynamic and advancing modern digital environment.
OUR PHOLOSOPHY
To provide education centered on superior training in this current globally competitive field, where excellence is key.
Shang Tao Media Arts College Application Form
You can find Shang Tao Media Arts College Admission Forms on the school's website
Contact the institution using the below details for more information
Shang Tao Media Arts College Admission Requirements
Shang Tao Media Arts College Admission Requirements varies depending on the course you want to apply.
Requirements
• A dully completed application form. (Please specify the Month you would like to begin your course).
• A copy of your passport or National Identity Card.
• A copy of your High School results slip or certificate and testimonials.
• 2 colored and current passport size photos.
• Foreign student should apply to the principal to obtain other requirements for enrolment. (view application page)
• You are required to fill the admission form and attached the relevant documents.
• Submit completed application along with attached documents.
Shang Tao Intake
The college has intake throughout the year depending on the course. Contact the college for more details
Shang Tao Fee Structure
Shang Tao Media Arts College Fees Structure. The fees structure depends on the course that you are undertaking at the time of application.
Contact the institution using the below details for more information
Shang Tao Media Arts College Contacts
We are located in a quiet environment within the Nairobi Central District occupying the entire mezzanine floor, 1st floor, 15th (main office) and 16th floor. You can access the college from Uhuru highway or through the University Way Adjacent to Anniversary Towers.
Shang Tao Media Arts College,
Hazina Towers,
Utalii/ Monrovia Street,
P.O. Box 60939 00200,
Nairobi, Kenya.
Tel: +254-722 624 354
Phone: +254 20 2016066 / +254 722 624 354
Cell: +254 786 277 770 / +254 719 766 561
Fax: +254-20-2247422
Email: info@shangtao.ac.ke
Website: www.shangtao.ac.ke / www.shangtaomediacollege.com / www.3danimationcollege.co.ke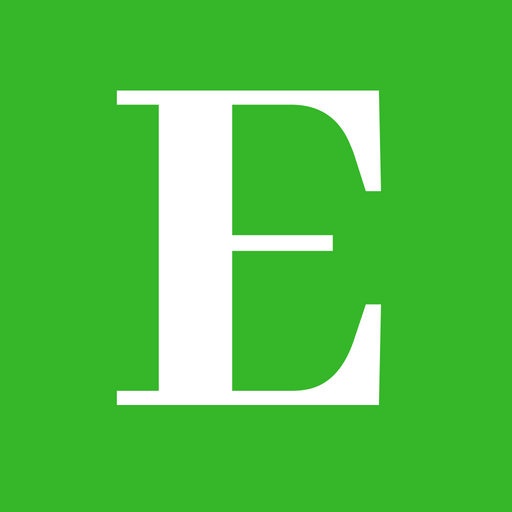 Betty is a qualified teacher with a Bachelor of Education (Arts). In addition, she is a registered Certified Public Accountant. She has been teaching and offering part-time accounting services for the last 10 years. She is passionate about education, accounting, writing, and traveling.