Faiba Mobile enables you to enjoy the Faiba experience anywhere anytime. You will be able to enjoy the fastest speeds and the greatest offers.
Faiba Mobile SelfCare enables you to perform a number of functions without calling the customer care.
Through the Faiba Mobile SelfCare you can purchase airtime, check balance and expiry date and much more.
Top Up Instructions
• Go to M-PESA on your phone
• Select Lipa na M-PESA.
• Select Pay Bill
• Enter Business No as 776611
• Account No(Faiba No. i.e 0747)
• Enter the Amount.
• Enter your M-PESA PIN and Send.
• You will receive a confirmation via SMS.
Find the Faiba Mobile SelfCare on the mobile website.
How to Get Faiba 4G Simcard in Kenya
How to Get Faiba 4G Simcard in Kenya; Jamii Telecom launched its Faiba 4G service in Kenya. It guarantees the fastest and most reliable broad band service in Kenya.
JTL has promised to offer very affordable data bundle prices. You can check the Faiba 4G Bundle Prices here.
Faiba have got a dedicated Customer Service Team who are available 24/7 through Chat, email, or direct Phone Call to help you with any Faiba services.
Faiba 4G is new in Kenya and many people don't know where to buy their SIM cards.
Where to Buy Faiba 4G Simcards?
Below is where you can purchase Faiba 4G Sim cards
Faiba 4G Numbers will have the prefix 0747 XXX XXX
Faiba 4G SIM cards are only available at their headquarters which is Jamii Towers, Upper Hill, along Hospital Road, Nairobi.
To reach them or for further inquiries, you can contact them on: Faiba0747@jtl.co.ke
There are plans underway to start countrywide distribution of the Faiba 4G SIM.
How to Buy Faiba 4G Data Bundles
Find out how to Buy Faiba 4G Data Bundles. The Faiba 4G Data bundles are currently the cheapest in Kenya. Below are steps to follow when buying Faiba 4G bundles on your Faiba 4G Line.
Method 1: Buy Faiba 4G Airtime using the Faiba App.
• Download the Faiba app from Google Play Store
• Install it and the activate it
• Use the app to purchase bundles
Method 2: By Dialing *111# on your Faiba 4G Line
• Diall *111# on your Faiba 4G Line
• Select the bundle type you want (Daily,Weekly or Monthly)
• Then purchase the bundle of your choice
Method 3: By Going to JTL Self service platform and Purchasing the data bundles.
• Visit http://selfcare.jtl.co.ke and Purchase the bundles.
Method 4 : By Dialing *544# then Buy Faiba 4G Bundles
How to Top Up Your Faiba 4G Line
Find out How to Top Up Your Faiba 4G Line. You might be wondering on how to top up your Faiba 4G Line or How do I add credit on my line. Follow these simple steps.
Steps on how to buy airtime/Top up your Faiba 4G Line
Method 1: Purchase airtime at a Faiba Shop or partner shop
Method 2: Buying Faiba 4G Airtime with Mpesa Paybill Number 776611.
• Using your Safaricom Line go to Mpesa.
• Click on Lipa na Mpesa then Paybill.
• Enter Paybill Number as 776611
• Enter the Faiba 4G Number as the account number i.e. 0747 XXX XXX.
• Enter the amount you want to purchase.
• Enter your pin and confirm the transaction.
Faiba4G USSD Codes
Faiba4G USSD Codes; Faiba4G enables you to enjoy the Faiba experience anywhere anytime.
Below is a list of USSD codes and short numbers that are available on Faiba4G
| | |
| --- | --- |
| USSD code | Function description |
| *111# | Contains all the services offered on Faiba4G |
| *130# | Displays the subscribers' phone number |
| *131# | Displays the main account balance of the subscriber |
| *544# | Shortcut for buying bundles / How to buy Bundles |
| *140# | This USSD code is a shortcut for transferring airtime between Faiba4G numbers |
| 100 | This is the Faiba4G customer care line |
Faiba Mobile Coverage
Nairobi
Rongai
Kiserian
Ngong Town
Athi River
Syokimau
Kitengela
Ruiru
Kiambu
Kikuyu
Juja
Limuru
Machakos
Thika

Industrial
Town
Makongeni
Landless

Central Kenya
Nakuru

Engoshura Jandu
Barracks
Koinange
Lanet
Milimani
Naka
Pangani
Railway Station
Unga Estate
Bondeni
Eden
Kiamunyi
Kiamunyeki

Eldoret

Testimony
West Indies
Kapsoya
Railways
Kimumu
East
Langas
Kisumu

Manyatta 2
Migosi
Mountain View
Stadium
Nyalenda
Mamboleo
Carwash
Milimani
Industrial Area

Mombasa

NSSF
Mtwapa
Makaburini
Bamburi Cement
Voyager
Mbaraki
Shimanzi road
Makadara
Kiembeni
Mikindani
Mombasa Polytechnic
Bombolulu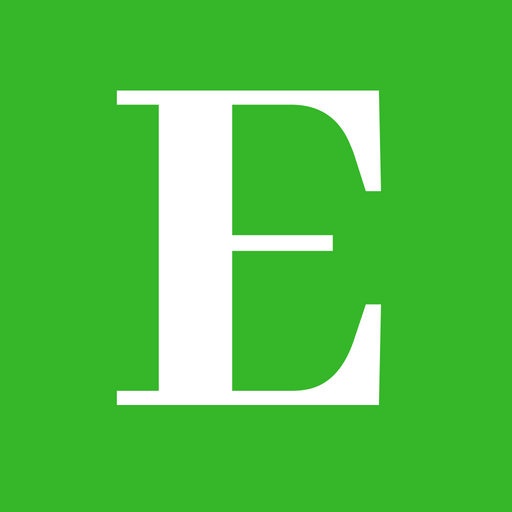 Betty is a qualified teacher with a Bachelor of Education (Arts). In addition, she is a registered Certified Public Accountant. She has been teaching and offering part-time accounting services for the last 10 years. She is passionate about education, accounting, writing, and traveling.