Veterans Day Messages to Employees: As a company or business you can choose to celebrate this Veterans Day by appreciating your employees. It is important to show gratitude to the veterans on your team. If you have no veterans on the team you can still send appreciation messages to employees. Sending them some heartfelt messages to say thanks for their service is a better way to bring a smile to their face.  Here are some approachable messages you can use to show your appreciation.
Veterans Day Message to Employees
As we look forward to celebrating Veterans Day, we take this moment and thank you for your continued hard work and dedication to your work. You continue to make our organization a better place. As the whole nation celebrates our Veterans, we encourage you to take a moment to express your gratitude to the veterans in your life. Thank you for being the force behind our company's success.
Veterans Day Messages to Employees
1. Thank you for the extraordinary services you offer to this organization. Have a wonderful Veterans Day
2. Thank you for your devotion, sacrifice, and the great skills you bring to our team. We couldn't be the same without you. Happy Veterans day
3. Your services to our company are deeply respected and appreciated. You help us create a better environment for our business. Have a great Veterans Day!
Read: Veterans Day Letters from Students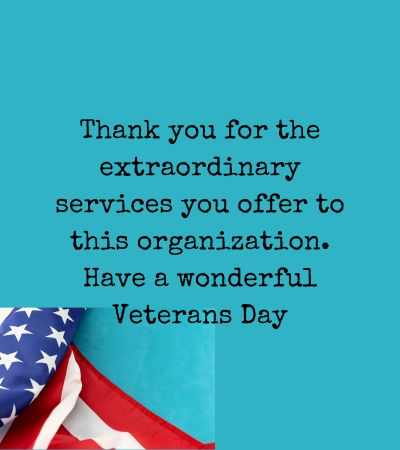 4. Your commitment to duty and your leadership shine brightly in our workplace. Happy Veterans Day
5. Happy Veterans Day. Feel appreciated for enriching our nation and company with values like discipline, teamwork, and hard work.
6. I sincerely appreciate you for all you do for this nation. We are fortunate to have a veteran as part of our team. Best to you on this Veterans Day.
7. Thanks to your knowledge and dedication our dreams continue to become a reality. Your experience and dedication are invaluable to our organization.
Read: Memorial Day Inspirational Messages
8. Your selfless service has made our nation stronger, and your contributions continue to make our company better. Thank you
9. Veterans Day is a time to remember and honor those who have served in one or another. To our employees, we salute your dedication, and we are pleased to have you as part of our teammates.
10. As we observe Veterans Day, we want to express our gratitude to you, our employees for your commitment, skills, and work ethics that make us to be a valuable asset in this nation. Thank you.
Veterans Day Messages to Employees from CEO
As we celebrate this year's Veterans Day let us be reminded of the importance of remaining patriotic to our nation. There are many lessons and values we can learn from our Veterans.  May our dedication, discipline, and aspirations continue to have a great impact on our organization. Feel appreciated for all you do. Happy Veterans Day.
Read: Recognition Words for Employees
Conclusion: Veterans Day Messages to Employees
Veterans Day offers a wonderful opportunity to say "thank you" to our veteran employees and all other employees. It is important to send them messages to express how we appreciate what they do for the organization as well as for the nation. The above Veterans Day wishes to Employees will help you come up with the best message.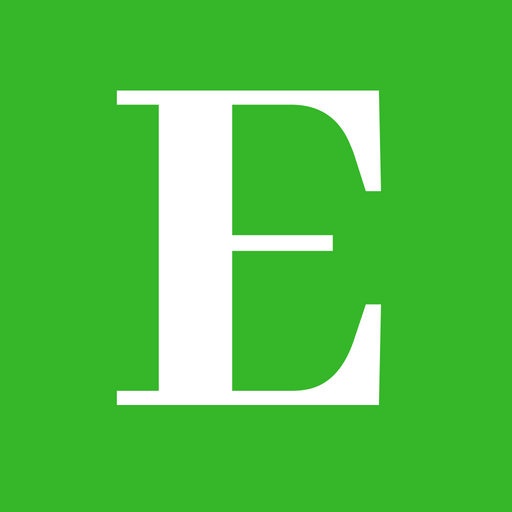 Betty is a qualified teacher with a Bachelor of Education (Arts). In addition, she is a registered Certified Public Accountant. She has been teaching and offering part-time accounting services for the last 10 years. She is passionate about education, accounting, writing, and traveling.