Some of the best computer colleges in Kenya are new yet others have been in existence for the longest time. Below is a list of these colleges
Best computer colleges in Kenya
1. Institute of Advance Technology (IAT)
IAT website: http://www.iat.ac.ke
Institute of Advance Technology has been offering training since 1991.In deed it well known as one of the best computer college in Kenya. The college is internationally recognized by ISO, NCC Education and it's even a Microsoft Certified Partner. It offers the following courses
Degree: Bachelor of Business Administration with Information Technology,
Bachelor of Science in ICT management, Bachelor of Business Information Technology
Entry Requirement
Diplomas in: WEB Development, Internet Systems and Security, ICT Management, Business Administration, Diploma in Business & ICT
Professional Courses: Oracle, Comptia, CISCO, Accounting & Statistics packages,
Institute of Advance Technology Contacts
Head Office
Kasarani, Thika Road
P.O Box 20653-00200
Nairobi
TEL: 254-020-2630117/8/9
Institute of Advance Technology other Campuses
Westlands campus – Ground floor, Symphony place in Westlands
Buruburu campus-1ST floor, Buruburu Complex
School of Business-12th Floor, Eco-Bank Towers
IAT Pension Towers-4,5 & 6TH floor, Pension Towers along Loita street
Mombasa Campus- Biashara Bank Building, Nyerere Avenue
Nakuru Campus-Standard Chartered Bank Building along Kenyatta Avenue
IAT Hurlingham Centre-1st Floor,Studio House, Argwings Kodhek Road
2. Riccatti College
Riccatti College website: http://www.riccatti.ac.ke
As one of the best computer college in Kenya, Riccatti Business College is devoted in achieving excellence in offering quality and affordable training in the East Africa region. The college maintains a scholarly faculty and a living atmosphere in which all members of the college can work and learn in pleasant surroundings.
It offers the following courses
International Computer Driving License (ICDL)
CISCO Certified Network Associate (CCNA) courses
Diploma in Purchases and Supply management
Diploma in Business Administration
Certified Public Accountants (CPA) section 1 and 2
Accounting Technician Course (ATC) level 1 and 2
Project Management Professionals (PMP-USA)
Cert & Diploma in Community Development and Social work
 Diploma in Hospitality Management
Diploma in Corporate Governance
Diploma in Risk Management
Diploma in Clearing, Forwarding and Shipping
Certificate in Hotel and Catering supervision
Diploma in Food and Beverage Management
Diploma in Front Office Administration and Customer Service
Riccatti College Contact
1St Agriculture House, Opposite Cargen House
P.O Box 46624-00100
Nairobi
Tel: +254 20 2242272
3. Computer Learning Centre Description
Computer Learning Centre website: http://www.clclearningafrica.com
Computer Learning Centre (CLC) is a well reputable best computer college in Kenya. It was starts 1999 as an accredited teaching and testing centre. The centre has continued to give excellent training, serving both corporate and students countrywide. Computer Learning Centre is devoted to giving the highest class of technical training for the Commercial market.
CLC has knowledgeable and highly driven team who are focused on meeting the high education needs of East and South African region. The staffs are well educated and meet the global criteria for vendor Certifications and universal standard of training.
As technology progresses at fast rate, a gap is created between the basis provided by an educational and technical ability that is required in modern business environment. The IT certifications were recognized to link this technical education gap. Computer Learning Centre (CLC) offers a comprehensive range of IT and business certifications. To meet the needs of various students and professionals, there courses include full-time, evenings and part-time. The courses can also be available on-job training that is offered at your workplace. CLC perfectly located at Museum Hill Centre
Courses Offered at Computer Learning Centre
1. CCNA (ICND 1&2)
2. CCNP – Route
3. CCNP – Switch
4. CCNP -TSOOT
5. Graduate Management Admission Test – GMAT
6. Certified Ethical Hacker
7. MCSA Server 2012
8. ITIL Foundation
9. VMWare IT and Computing
10. ICDL- International Computer Driving Licence
11. Comptia Network+
12. Comptia A+
13. DCT Structured Cabling (Fibre Optic)
14. DCT Data Centre Design
15. DCT Unified Communication
16. DCT Unified Wireless
17. DCT IP Surveillance (CCTV Training)
18. Project Management Professional Development
19. CISA Certification
20. CISSP_1
21. SAP Certification Training Management Skills
22. Six Sigma Green Belt Certification Training
Computer Learning Centre Intake
Check their website
Computer Learning Centre Application Form
Check their website
Computer Learning Centre Contacts
College Name: Computer Learning Centre
County: Nairobi County
Physical Address: Museum Hill Centre 2nd Floor
Postal Address: P.O. BOX 39932, Nairobi, 00623
Telephone: 020-2222877, 2219968, 3741931, 3742809, 6751604
E-mail: training@clclearning.co.ke
4. Oshwal College
Oshwal college website: http://oshwalcollege.ac.ke
Oshwal College is a modern educational institution which was founded in 1992 to educate individuals in academic and professional courses. The curricula and programmes are selected with utmost care to reflect the diversity of graduates required in the market.
Oshwal College is committed to provide high quality education in Accounting, Business Management and Information Technology. The College considers professional and academic knowledge in these areas as critical to organizational performance, innovation, competitive edge and nation building.
Courses Offered at Oshwal college
• Bachelor of Science-Computing
• BA (Hons) Business Studies,
• Association of Certified Chartered Accountants (ACCA)
• Diploma in Business Management
• Diploma in Procurement & Supply
Other courses
• International Computer Driving License (ICDL)
• QuickBooks Accounting Software
• Tally
• Web & Graphic design
• Computer Classes for Senior Citizens
Other Short course
• C++
• Visual Basic
• Web-design
5. Nairobi Institute of Business Studies
NIBS website: http://nibs.ac.ke
Nairobi Institute of Business Studies (NIBS) has grown tremendously over the years to become an ideal training destination in variety of professional courses. NIBS Is one of the largest ICM and ABE centre in Africa and it offers the following courses in several faculties
School of Business Studies
• Human resource Management
• Sales management and Marketing
• Project management
• Business Management
• Purchasing and Supplies Management
• Clearing and forwarding
• And shipping management
• Public Relations
• Customer service
School of Accountancy
• Accounting Technician Certificate
• Certified Public Accountants
School of Journalism
• Diploma in JOURNALISM AND Media studies
• TV Production
• Certificate in Music production
• DJ lessons
School of Computer studies
• Computer Engineering
• Information Communication NA Technology
• International Computer Driving License
School of Secretarial studies
• Computerized Secretarial
• Front office operations
• Telephone operation
School of Community Development
• Community development and social work
• Early childhood Development and Education
School of Legal studies
• Diploma in Law
School of Hospitality and tourism
• Hospitality Management
• Food & Beverage
• Catering and Accommodation
• Food Nutrition and Dietetics
• Travel, Tourism & Business studies
NIBS Contacts
Town campus
Along Ronald Ngala
P.O Box 49962-00100 Nairobi
Mobile: 0721-107701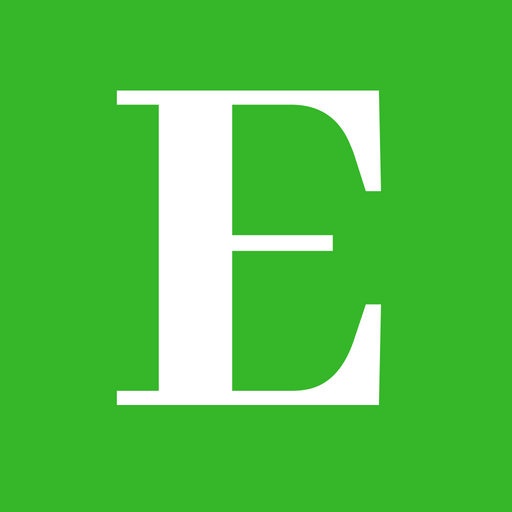 Betty is a qualified teacher with a Bachelor of Education (Arts). In addition, she is a registered Certified Public Accountant. She has been teaching and offering part-time accounting services for the last 10 years. She is passionate about education, accounting, writing, and traveling.