Things to do on Weekends: Every week that starts we often look forward to the coming weekend, since it is a time to relax after a demanding week. There things you can do on weekends that can be interesting and relaxing.
The way you spend your weekend is very important because it will determine how your week starts.
If your weekend is so engaging and you don't find time to relax it means you will start your Monday tired and the rest of the week will look so long. But if you find time to do a few personal errands and then spend time with your family and then take a few hours to relax you will be able to start your week well.
Things to do on Weekends
Below we have listed the things you can do on weekends to help have a good week ahead.
Buy groceries for the week or month
Instead of passing by the grocery store every day or weekly you can take time and buy groceries you will need in large quantities during the weekend. This will save you time and even save you the hustle of having to pass by the groceries on a weekday when traffic is tight.
After buying the groceries you can plan the menu for the coming week. This will ease the time one spends wondering what to cook.  Everything that is needed for each day's menu can be purchased when buying the groceries hence saving time. You can also chop and freeze some of the vegetables you will need.
Do the cleaning that only you can do for yourself
Regardless of whether we have someone to do our cleaning or not, there are some areas in bedrooms or rooms that we can only clean. Ensure to do this cleaning to avoid dirt accumulation. You can properly arrange your clothes, dressing up table or the bathroom cabinets, etc. These places are sensitive and only you can do the proper cleaning and arranging to ensure you do not spend much time looking for one item that is misplaced.
Go to the barber or to the salon
You want to look the best, so if your hair has become a little bit messy then you will want to get it done. When your hair is well taken of you will not spend much time on it every morning. It will be easy to manage every morning
Get some massage
Your body needs to relax, and if your work is one requiring straining or long hours seating down then a good massage will help you relax. This will reduce the chances of you getting fatigued and back pains.
Visit family and friends
Family is very important and on certain weekends you can choose to visit them and know how they are doing. Do not wait until you have to meet on formal occasions, make it habit to just see how they are even when it is not required. Your friendship will only survive if you make the efforts to be there for each other. In our busy schedules, it can be easy to lose contact with most of our friends and loved ones. Always remember that even when you have a lot of money you will always need your friends and loved ones, so work should not become the only important thing to you.
Spend time with God
Take time and go to the Mosque, Church or Temple. When our faith is renewed then we get the extra hope to face life and challenges that come with it. We are human beings created with spiritual needs and to have a balanced life we must take care of all aspects of our lives.
Study for your exams or just read a book
Another thing you can do on the weekends is study for your exams for those who are students.  If you are not waiting for any exams you can simply keep your mind busy by reading a good book, magazine, novel, motivation book, journal, etc. Reading is one of the best ways to keep your mind engaged and it improves your memory.
Watch your favorite movie
In one of the weekends, you can look for one of your favorite movies and watch. You can go to a movie theatre or just watch it in your house. This is one form of relaxing and you will be entertained.
Play with your kids
Parents, nothing lasts long in your child's minds than the time you take time and play with them. Most parents have a very busy schedule, only a few find the time to spend with their children. Ensure you find time to play with the young ones because they will not forever be young. Play soccer, video game or any game that be of interest to them.
Look at your child school books and see their progress
Parenting is demanding and every mum and dad should play their role well. Every weekend take time and look at your child's books. Talk to them and know the challenges they are going through. You can assist them or commit to looking for material that will help them improve on their performance. Do not wait for end semester results to just show one-off interest in their school work.
Have a good nap
Another thing you can do on weekends is take a good nap. It will definitely relax your mind and rejuvenate your body. Sleep reduces the fatigue in our body and if your schedule is too tight you may end up getting drained. Many people have gone to the hospital with severe headaches and body pain and the doctor just recommended that they just take that rest and relax. So do not wait until it reaches such a point.
Do the minor repairs needed in the house
Your house could be having problems such as leaking pipes and roof or blocked drainage. You can look for someone to help you repair this or if you can be able to do the repairs yourself then take time to have a replacement. It will save you the extra work of having to do unnecessary cleaning every time things fall out of order.
Exercise
One of the best things you can do on the weekends is taking the time and doing some exercise. This will be a good time to improve your fitness by boosting your body energy. During weekday's many people don't find the time to exercise and our body needs to exercise to avoid gaining weight. You could go jogging, go to a gym or simply do exercise in the house. If you want to be fit them this is not something that you can overlook.
Plan for the week ahead
To plan for the week ahead you can choose the clothes you are planning on wearing, iron them and put them properly to ensure they will ready.  Ensure the car and house keys are in a place where they can easily be reached, many people have at one point reported working late just because they could not locate their car or house keys.
Invite a friend for lunch or go for a lunch date
Invite your friend to come over and cook for them one of their best meals. Not only will this build your friendship it will put a smile on their faces. You can also go for a lunch date and enjoy your time together.
Take care of the garden
If you have a garden you can take time and do the weeding, pruning or even harvesting some of the vegetables that are ready, interacting with nature can be relaxing. You can do a little bit of landscaping, cut the look grass and water your flowers.
Venture into your hobby
We all have that one thing that gives us extra energy and happiness. To some it could be writing, playing soccer, swimming taking a photo, bird watching etc. Do what you love and enjoy it every weekend
Conclusion
There are many things you can do on a weekend but the most important thing is to prioritize and do what is necessary. Unless your weekend schedule is unmanageable it is good to take time and relax on a weekend. let your body get the rejuvenation it needs to start over a new week. Ensure you do not reach a point your body gets so much drained that you end up getting body fatigue. Most time our weekdays are surrounded by much office work, tight schedules, deadlines and if we do not take time to renew our strength then even our daily productivity may be affected. Tired people become more irritable and this may even affect your relationship with others, so find some the best things to do on weekends and relax.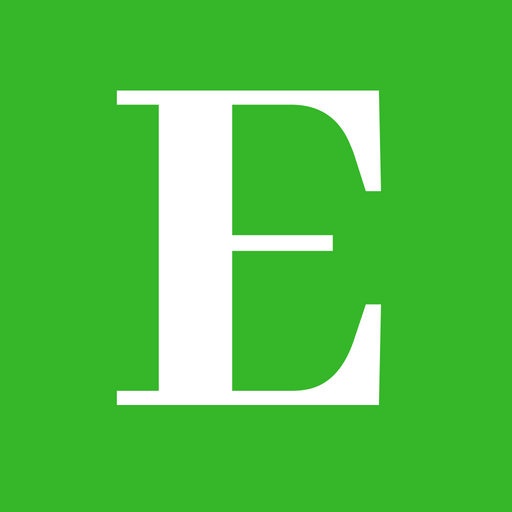 Elimu Centre is your one-stop-shop for all your education informational needs and much more.
Follow us at Elimu Centre