National Bank of Kenya – Contacts, Branches, Products, Paybill Number: National Bank was incorporated on 19th June 1968 and officially opened on Thursday November 14th 1968. At the time it was fully owned by the Government. The objective for which it was formed was to help Kenyans get access to credit and control their economy after independence.
In 1994, the Government reduced its shareholding by 32% (40 Million Shares) to members of the public. Again in May 1996, it further reduced its Shareholding by 40 million Shares to the public.
The current Shareholding now stands at National Social Security Fund (NSSF) 48.06%, General Public – 29.44% and Kenya Government 22.5%. During the 34th AGM held on 25th April 2003 the bank increased its Share Capital by Kshs. 6 Billion i.e. from Kshs. 3 Billion to Kshs. 9 billion through the creation of 1,200,000,000 non-cumulative preference Shares of Kshs. 5 each. These Shares are at the disposal of the National Bank Board who will offer them in accordance with the Bank's articles, the CMA rules and the Companies Act.
National Bank is a major player in Kenya's banking industry. It is one of the largest banks in the country giving financial services to all sectors of the economy. The bank will continue to cover the financial landscape and respond positively to the needs of its customers, shareholders and the economy besides offering traditional financial services and products. National Bank has taken a leading role in the issuance and promotion of modern delivery and payment systems. The Bank has also been involved in the stock market playing multiple roles as an arranger, underwriter and placing agent. The Bank is an appointed fiscal agent, registrar and market-maker in the secondary market. National Bank operates one subsidiary Company; NatBank Trustee and Investment Services Limited incorporated in Kenya on 21st July 1995 with a Share Capital of Ksh.10 Million.
On 24th May 2013, the bank rebranded and changed its logo and colours from the predominately green to yellow. The new slogan is "Bank on Better." This is a brand promise to customers, shareholders as well as stakeholders.
National Bank of Kenya Online Banking
The internet banking platform offers you a wide range of services to allow you to access your banking needs without having to visit our branches.
The services offered include:
Customer Global position view/Balance enquiry
One Time Pin Authentication (OTP Capability)
New design Statements view and Statements generation
Internal Funds Transfer (IFT)
Electronic Funds Transfers (EFT)
SWIFTS and RTGS
Cross Currency Transactions
Bulk Payments
To apply please visit our nearest branch to you with your ID and debit card.
National Bank PayBill Number

M-PESA to Bank PayBill Number: 547700
National Bank of Kenya USSD Code
USSD for Bank to M-PESA: *625#
National Bank of Kenya Branches
National Bank of Kenya Nyeri Branch
National Bank of Kenya Karatina Branch
National Bank of Kenya Kiambu Branch
National Bank of Kenya Ruiru Branch
National Bank of Kenya St. Pauls University
National Bank of Kenya Thika Branch
National Bank of Kenya Narok Branch
National Bank of Kenya Limuru Branch
National Bank of Kenya Nakuru Branch
National Bank of Kenya Malindi Branch
National Bank of Kenya Ukunda Branch
National Bank of Kenya Mutomo Branch
National Bank of Kenya Mtwapa Branch
National Bank of Kenya Changamwe Branch
National Bank of Kenya Bondeni Branch
National Bank of Kenya Nyali Centre
National Bank of Kenya Technical University of Mombasa
National Bank of Kenya Portway House Branch
National Bank of Kenya Kilifi Branch
National Bank of Kenya Nkrumah Road Branch
National Bank of Kenya Embu Branch
National Bank of Kenya Meru Branch
National Bank of Kenya Mutomo Branch
National Bank of Kenya Machakos Branch
National Bank of Kenya Kianjai Branch
National Bank of Kenya Seku Branch
National Bank of Kenya Maua Branch
National Bank of Kenya Kitui Branch
National Bank of Kenya Kenyatta Avenue Branch
National Bank of Kenya Eastleigh Amanah Branch
National Bank of Kenya Westlands Branch
National Bank of Kenya Hill Plaza Branch
National Bank of Kenya Wilson Airport Branch
National Bank of Kenya J.K.I.A Branch
National Bank of Kenya Sameer Business Park Branch
National Bank of Kenya Greenspan Branch
National Bank of Kenya Lunga Lunga
National Bank of Kenya Mountain Mall Branch
National Bank of Kenya Moi Avenue Branch
National Bank of Kenya South C (KEBS)
National Bank of Kenya Ongata Rongai Branch
National Bank of Kenya Hospital Branch
National Bank of Kenya Harambee Avenue Branch
National Bank of Kenya Times Tower Branch
National Bank of Kenya Kitengela Branch
National Bank of Kenya Upper Hill Branch (TSC Building)
National Bank of Kenya Kenyatta University
National Bank of Kenya Students Business Centre, KU
National Bank of Kenya Yaya Centre Branch (Premium Branch)
National Bank of Kenya Moi University
National Bank of Kenya Nandi Hills Branch
National Bank of Kenya Kericho Branch
National Bank of Kenya Eldoret Branch
National Bank of Kenya Kapsabet Branch
National Bank of Kenya Molo Branch
National Bank of Kenya Bomet Branch
National Bank of Kenya Kitale Branch
National Bank of Kenya Moi's Bridge
National Bank of Kenya Garissa Branch
National Bank of Kenya Mandera Branch
National Bank of Kenya Wajir Branch
National Bank of Kenya Isiolo Branch
National Bank of Kenya Awendo Branch
National Bank of Kenya Busia Branch
National Bank of Kenya Migori Branch
National Bank of Kenya Kisumu Branch
National Bank of Kenya Kisii Branch
National Bank of Kenya Bungoma Branch
National Bank of Kenya Kakamega Branch
National Bank of Kenya Kitale Branch
National Bank of Kenya Contacts
HEAD OFFICE:National Bank Building Harambee Avenue, Nairobi
P.O BOX 72866-00200 Nairobi
Tel: 020-2828000
Fax: 020-311444/222304
E-Mail: corporateaffairs@nationalbank.co.ke
CALL CENTRE:E-mail:callcentre@nationalbank.co.ke
Tel: 020 282 8900, 0703 088 900, 0732 118 900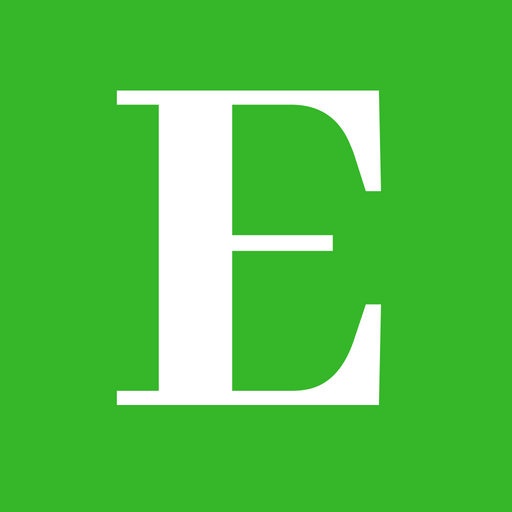 Elimu Centre is your one-stop-shop for all your education informational needs and much more.
Follow us at Elimu Centre