Kenya's new 2-6-6-3 education curriculum framework will officially commence in January 2018. The 8-4-4 system of education which commenced in 1985 is being phased out and schools are expected to start adopting the new system.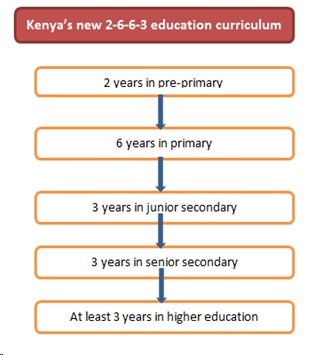 Reason for the change to the new 2-6-6-3 education curriculum
To allow all Kenyans students to become an more engaged and empowered by the education
Provide high class standards skills and knowledge to students
Too enable delivery of excellent teaching, school environments and resources that will lead to practical skills
To have a sustainable visionary curriculum that provides every learner with excellent skills and competency that adds values every learner.
Basic Education will be organized into three (3) levels: Early Years Education, Middle School Education and Senior School.
Subjects to be taught in new 2-6-6-3 education curriculum in Kenya
1) Pre-primary
Shall include two years of pre-primary
Subjects to be taught in new 2-6-6-3 education curriculum in the two years of Pre-primary
Children will mostly learn from activities other that theory. The will also be engaged in digital literacy and they cover the content in the following subjects
Environmental Activities
Language Activities
Psychomotor and Creative Activities
Mathematical Activities
Religious Education Activities
2) Lower Primary-3 years
After two years in pre-primary, learners will join lower primary. This will include grade 1, grade 2 and grade3. In grade one the age required should be at around six years.
Subjects to be taught in new 2-6-6-3 education curriculum in the three years of lower primary
ICT will be integrated at all level and in all subjects. Emerging and contemporary issues will also be integrated.
Mathematical Activities
Literacy
English Language Activities
Hygiene and Nutrition Activities
Kiswahili Language Activities/Kenya Sign Language for learners who are deaf
Indigenous Language Activities
Religious Education Activities
Environmental Activities
Movement and Creative Activities
3) Upper Primary-3 years
Three years after Lower Primary learners will join upper primary as part of middle school. This will include grade 4, grade 5 and grade 6. In this level learners will be have a broad curriculum and they will be given an opportunity for experimentation & exploration.
Subjects to be taught in new 2-6-6-3 education curriculum in the three years of upper Primary
In addition to integration of ICT in the subjects learners will also have a pastoral program which will be conducted once per week.
English
Agriculture
Social Studies
Kiswahili or Kenya Sign Language (for learners who are deaf)
Home Science
Mathematics
Science and Technology
Kiswahili or Kenya Sign Language (for learners who are deaf)
Physical and Health Education
Religious Education (IRE/CRE/HRE)
Creative Arts
Optional subject-Foreign Languages (Arabic, French, German, Mandarin)
4) Lower Secondary
Unlike the old 8-4-4 system which has form one to form four, the new 2-6-6-3 education curriculum will have lower secondary that will take 3 years. This will include grade7, grade 8 and grade 9. Lower secondary will expose the students to a wide based curriculum to allow them to discover their own capabilities, character and potential. Learners will choose subjects as per their interest and career paths as they join senior secondary. In this level learners will also be involved in career guidance to enable them make informed career decisions as they prepare to join senior secondary.
Subjects to be taught in new 2-6-6-3 education curriculum in the three years of lower secondary
Core Subjects
Learners will be obligated to take the twelve core subjects as indicated below
Mathematics
English
Kiswahili or Kenyan Sign Language for learners who are deaf
Pre-Technical and Pre-Career Education
Integrated Science
Social Studies
Agriculture
Religious Education – learners choose one of the following:
i) Christian Religious Education
ii) Islamic Religious Education
iii) Hindu Religious Education
Health Education
Life Skills Education
Sports and Physical Education
Business Studies
Optional Subjects
Learners are given chance to select a minimum of one and a maximum of two subjects according to character, skills, interests and career selections from the list below
Visual Arts
Home Science
Performing Arts
Computer Science
Foreign Languages:
i) French
ii) German
iii) Arabic
iv) Mandarin
Kenyan Sign Language
Indigenous Languages
5) Senior secondary
This level will include grade10, grade 11 and grade 12. Students in these grades will mostly be between 15 to 17 years. It will give training that will lay the foundation for further education at the higher level. Senior secondary will mark the close of Basic Education. At the end of this level learners are expected to be "empowered and principled citizens" who are prepared to contribute to the socio-economic growth of the nation.
As they enter senior secondary learners will have had the chance at lower secondary to explore their abilities and hence will be ready to specialize in their own career path. This means that they will choose studies in Social science, Art and Sports science or Science, Technical, Engineering and Mathematics.
Another interesting thing about new 2-6-6-3 education curriculum is that Schools will be specialised institutions that will give opportunities to learners to engage in a field of their own choice. In addition they will form a good basis for higher education and training. Learners will gain skills and abilities that will make and improve employable skills.
As result of the responsibilities laid upon the senior secondary, they will be required to therefore organize open days. These open days will ensure that learners and parents to collect the information essential for appropriate decision- making. Moreover, a vigorous parental empowerment and involvement program will be needed to reinforce the support of parents in this process.
Subjects to be taught in new 2-6-6-3 education curriculum in the three years of senior secondary
Since senior schools are expected to make informed choices in respects to their career, the schools will therefore offer training based on the vital infrastructure that would safeguard growth of the capabilities identified in that career pathway.
The 3 career pathways are:
(1) Arts and Sports Science
(2) Science, Technology, Engineering and Mathematics (STEM)
(3) Social Sciences
Senior secondary schools will also decide to offer one or more pathways depending on the resources to get the needed infrastructure
Education for Learners with Special Educational Needs
Learners with special needs in the below listed category and have the capabilities will follow the normal curriculum as the rest of the students. These learners will include those that have
Emotional and Behavioral Difficulties
Visual Impairment
Autism
Physical Handicap
Hearing Impairment
Learning Disabilities
Mild Cerebral Palsy
Communication Disorders and the
Gifted and Talented
Kenya Institute of Curriculum Development developed new 2-6-6-3 education curriculum to change the 8-4-4 system that has followed since 1985. 8-4-4 system has been extensively criticized for being too broad in terms of content and being overly exam oriented. As result the system had put too much unnecessary pressure on learners. The new 2-6-6-3 education curriculum will enable learners' grow mental ability to handle issues and problems that cultivates capabilities of learners founded on their desires and gifts. In addition it puts emphasis on Continuous Assessment Tests (CATs) over one -time examination like the KCSE and KCPE.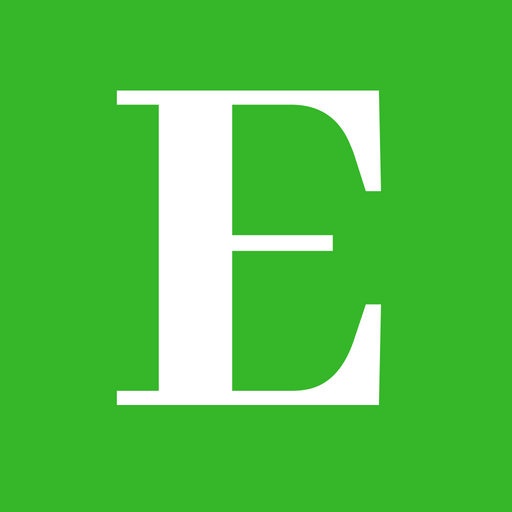 Elimu Centre is your one-stop-shop for all your education informational needs and much more.
Follow us at Elimu Centre