Looking for International University of Professional Studies Courses, Fees Structure, Admission Requirements, Application Form and Contacts? Find more details on International University of Professional Studies below
International University of Professional Studies
International University of Professional Studies (IUPS) is the Enterprise University. It is a sharpening place for skills in Africa, and the world.
The university seeks to impact on life, society and people by arming students with the requisite knowledge, attitude and skills; molding them into knowledgeable solution providers, and leaders who are fully capable of combating the challenges of a dynamic world.
The university inspires minds to see endless possibilities. International University of Professional Studies encourages entrepreneurial, creative and innovating thinking and practise, and encourage embracing of technology to enable life and business.
IUPS provides learners with academic, co-curricular, staff and facilities, and other resources that help them achieve their potential at the highest scholarly levels.
It embraces diversity to prepare learners for positions of leadership and fulfilled lives of service to humanity- driven by technology, market relevance, creativity, innovation and entrepreneurship.
Through the scholarship and teaching of our faculty, IUPS seeks to instill an enterprising way of life through fulfilling our statement of purpose: "Refining to Distinction"
Vision
To be a technology and market driven innovative world class enterprise university.
Mission
To develop quality human capital and entrepreneurs prepared for a life of purpose, service and leadership in society through flexible dynamic teaching, research, consultancy, community service and nurturing the spirit of innovation and enterprise.
Core Values
1.    Commitment to excellence: We shall pursue the highest professional and integrity standards in all we do in order to nature excellence and innovation, both as individuals and as a community
2.    Customer focused: We shall continually strive to meet and exceed our stakeholders' expectations.
3.    Teamwork: We shall foster a work environment of team building, shared skills, openness and honest communication as a key attribute of achieving our objectives.
4.    Innovation: We shall continually adapt, evolve and change to improve our programmes, methodology and technology in order to be at the forefront of education and training.
5.    Service to humanity: We shall aim to make a difference in our immediate community and to mankind as a whole.
Courses offered at International University of Professional Studies
Courses offered at International University of Professional Studies. Find the courses offered below
Certificate Courses
Automation of Records, Information Systems & Services
Bridging Mathematics (IUPS)
Certificate in Business and office Management
Certificate in ICT Based Teaching and School Management
Certificate in Information Technology
Certificate in Intellectual Property
Certificate in Management
Certificate in Online Journalism
Cisco Networking
Personal Development Skills (PDS)
National Certificate in Archives and Records Management
Diploma Courses
Advanced Diploma in Information Technology
Diploma in Business and Office Management
Diploma in Human Resource Management
Diploma in Information Technology
Diploma in Intellectual Property
Diploma in Journalism and Media Studies
Diploma in Law
Diploma in Management
Diploma in Marketing
Diploma in Multimedia & Motion Graphics
Diploma in Procurement
National Diploma in Archives and Records Management
Degree Courses
Bachelor of Commerce
Bachelor of Procurement (BOP)
Bachelor of Information Communication Technology (BICT)
Bachelor of Information Science (BIS)
Bachelor of Management & Office Administration (BMOA)
International University of Professional Studies Admission Requirements
Searching for International University of Professional Studies Admission Requirements? Find the details below
Application Procedure
Pay the application fee of Ksh 1000 to Cooperative Bank, Stima Plaza Branch, Account number: 01129275324300 or any other Cooperative Bank branch countrywide. Personal cheques, company cheques, direct cheques deposits into the bank are not acceptable and will be regarded as fees not paid.
Present receipt to the Admission's Secretary.
The admissions secretary will issue an application form
Fill in the form and attach, photocopies of academic and professional certificate and 3 passport size photograph
On presentation and authentication of certificate the student is issued with an Admission letter which has the following;

Orientation program
School fees break down
Opening date/day
Applicants are expected to complete and sign the application form and submit to the office of the Registrar, ARS only complete applications will be considered.
Admission using Mock Results
IU recognizes that there are students who may want to use the first quarter of the year to prepare themselves for higher courses before the KCSE results are released. In view this, IU will admit such applicants for its certificate courses which are bridging courses, using Mock results.
Below are the guidelines for admitting students using mock results.
Entry Requirements
A certified copy of Form 4 Mock Examination results
A recommendation letter from the School Principal indicating the student's academic ability.
The student should have scored a minimum of C Plain in the Mock Examination.
Admissible Programs(IU certificate courses)
Certificate in Computer Applications (CCA)
Certificate in Information Technology (CIT)
National Certificate in Records Management (NCARM)
IU Certificate in Management (CIM)
Certificate in Business and Office Management
Personal Development Skills (PDS)
Valid period
Mock results can only be used for admission in the January- April semester.
Eligibility for Examinations
A certified copy of KCSE results must be submitted to the school before the students are registered for examinations.
Certification
Students will get a IU certificate on completion of the course, however a student who does not meet the requirements on release of KCSE results will be issued ith a progress report signed by the Chair of Department (IU).
Please visit the schools section for entry requirements for diploma and undergraduate programmes in each school.
International University of Professional Studies Scholarships
Find International University of Professional Studies Scholarships here. The university is committed to rewarding excellence and assisting academically brilliant, disciplined but financially needy students who have demonstrated responsibility and leadership qualities. To this end IUPS has a Ksh.14 million annual scholarship fund which is open to students from all over the country. The scholarships are open to IUPS students and those aspiring to join the university.
EDUCATION LOANS – BANKS
i) IUPS/Family Bank Students Loan
International University of Professional Studies has partnered with Family Bank to provide a student loan facility for its students. Students are able to access school fees loans and laptop loans from the bank at a discounted interest rate of 11% subject to meeting the bank's eligibility criteria.
ii) Other Banks
Most banks have unsecured loan facilities which one could access to finance their education. The rates will not be as low as the IUPS/ Family Bank facility as it is a negotiated facility.
HIGHER EDUCATION LOANS BOARD (HELB)
Established through an act of Parliament, the Higher Education Loans Board administers a Student Loans Scheme. The board provides affordable loans, bursaries and scholarships to Kenyans pursuing higher education in both public and private universities.
BURSARIES AND CONSTITUENCY DEVELOPMENT FUNDS (CDF)
Students can access bursaries and loans from the following sources:
1.    Ministry of Higher Education
2.    Ministry of Education
3.    Constituency Development Funds
5. Other loans
The students have access to other loans which include:
1.    Wezesha laptop loans
2.    Family Bank laptop loans
International University of Professional Studies Fees Structure
International University of Professional Studies Fees Structure.
The fees structure depends on the course that you are undertaking at the time of application.
Contact the university using the below contact information for more details
International University of Professional Studies Contacts
International University of Professional Studies,
Inoorero Center, Luhya Lane-Off Limuru Road, Parklands
P.O. Box 60550 – 00200.
Nairobi,Kenya
Telephone
+254 717 048 668, +254 717 048 790, +254 722 323 819
Distance & E-Learning : +254736-752316, +254738750264
Emails
General enquiries enquiries@iu.ac.ke
Registrar office registrar-ars@iu.ac.ke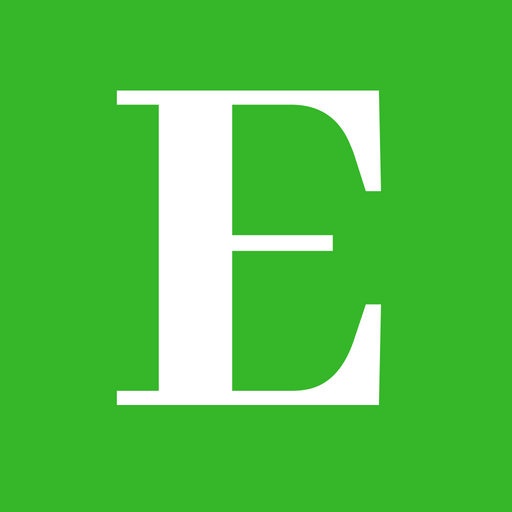 Elimu Centre is your one-stop-shop for all your education informational needs and much more.
Follow us at Elimu Centre