Fortune Sacco – Contacts & Branches: Fortune Sacco was initially registered as Union Banking Section of Kirinyaga District Co-Op Union in 1972. Kirinyaga District Farmers Sacco Society was born in 1998 after the transformation of Kirinyaga District Co-operative Union banking section, to be an autonomous Sacco.
With the new name and motto 'your success, our success ', Fortune Sacco is geared to change your future and current perspective on your finances with new opportunities and possibilities.
Fortune Sacco has also made major advances in the efficient delivery of services backed by new policies, products, and computerized systems.
It will Get you empowered to take new strides with us in achieving your financial goals.
Fortune Sacco Branches
Fortune Sacco Kerugoya Branch – Headquarters
Fortune Sacco Sagana Branch
Fortune Sacco Mwea Branch
Fortune Sacco Kagio Branch
Fortune Sacco Kiamutugu Branch
Fortune Sacco Karumandi Branch
Fortune Sacco Kianyaga Branch
Fortune Sacco Kimunye Branch
Fortune Sacco Kutus Branch
Fortune Sacco Kagumo Branch
Fortune Sacco Kibirigwi Branch
Fortune Sacco Kiangai Branch
Fortune Sacco Baricho Branch
Fortune Sacco Mobile Banking
Fortune Sacco has introduced the following services in the Sacco.
Fortune E-Cash – Fortune Mobile Banking Service
ATM Debit Card – Visa Branded, EMV-PIN Secure.
Fortune E-cash – This service enables you to access your Sacco account conveniently – wherever you are 24/7 via your phone by dialing *638# or download the Fortune e-cash app from google play store.
To Deposit Cash to Sacco Account From M-Pesa
Go to M-Pesa menu in your phone
Select Lipa Na M-Pesa, Paybill Option
Enter fortune Business Number 852648
When prompted to enter the account, enter the full Sacco account
Enter the amount you want to deposit
Enter your M-Pesa PIN
Confirm the transaction and wait for an SMS Notification
To Withdrawal Cash
Dial *638#. Input your Pin
On the USSD Menu, Select Send to M-Pesa Option
On the next menu, Choose either to withdraw from wallet to M-Pesa or Account to M-Pesa
On the next menu, enter the amount to withdraw and continue
Confirm the withdrawal
Wait for reply
Other Mobile Banking Services
Check the Balance of all your accounts
Request for an e-loan
Transfer funds across all your account and other member accounts
Pay loan from M-Pesa, from account or wallet
Request both Full statement and Mini Statement – Get a mini statement of the last 5 transactions
Loan Status – Check your loan Limit, Balance, and existing loan start and maturity date
Pay Bills – Pay utility bills e.g Kplc postpaid and prepaid, Zuku Internet, Zuku Satellite, Benevolent fund, DSTV and many more
Airtime Top-up – Buy Safaricom, Airtel and Telkom Airtime from your account at no extra Charge.
Fortune Sacco Paybill Number
Fortune Sacco Paybill Number is 852648
Fortune Sacco Ussd Code
Fortune Sacco Ussd Code is *638#
Fortune Sacco Customer Care
Fortune Plaza,
Kerugoya Town,
P.O. Box 559 – 10300
Kerugoya.
Cell Phone: 0724 256 957
Email: info@fortune.co.ke
Website: www.fortune.co.ke
Fortune Sacco Contacts
You can reach the Sacco using below contacts
Fortune Sacco is geared to change your future and current perspective on your finances with new opportunities and possibilities.
Fortune Headquarters,
Fortune Plaza,
Kerugoya Town,
P.O. Box 559 – 10300
Kerugoya.
Cell Phone: 0724 256 957
Email: info@fortune.co.ke
Website: www.fortune.co.ke
Contact our Branches Directly
•    Sagana Branch – 0705522730
•    Mwea Branch – 0704478876
•    Kagio Branch – 0795788820
•    Kiamutugu Branch – 0725790110
•    Karumandi Branch – 0725790178
•    Kianyaga Branch- 0725790276
•    Kimunye Branch – 0725790280
•    Kutus Branch – 0725789787
•    Kagumo Branch – 0725790188
•    Kibirigwi Branch – 0725790297
•    Baricho Branch – 0725789669
•    Kiangai Branch – 0725789674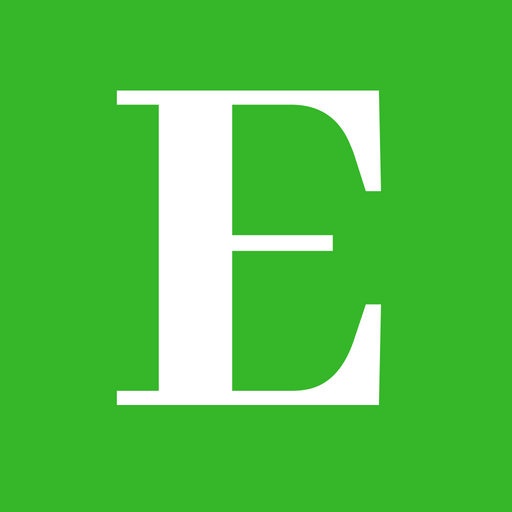 Elimu Centre is your one-stop-shop for all your education informational needs and much more.
Follow us at Elimu Centre