Looking for Equator Institute of Technology and Professional Studies Courses, Fees Structure, Admission Requirements, Application Form, Contacts. Find more details on Equator Institute of Technology and Professional Studies below
Equator Institute of Technology and Professional Studies
Equator Institute of Technology and Professional Studies (EQUITAPS) is operating as a non-profit making institution of higher learning in East Africa. The institute has its main campus (Tena Campus) located in ,Tena Estate (Opposite Jeska Supermarket),Moi Drive Road, in Nairobi County.
Currently the Institute has seven (7) active schools, offering Diplomas, Certificate and Professional Courses. EQUITAPS is registered as a TVETA training institution.
With an emphasis on information technology and professional courses, Equator Institute of Technology & Professional Studies offers an all rounded education including moral and professional education to all persons irrespective of religion, race or gender or political affiliation, social or cultural background. It endeavors to develop well trained man power equipped with technological knowledge and capacities from certificates and diplomas.
Our Philosophy
To harness knowledge in revolving information technology and management for the service of humanity
Why Study at EITPS?
•    We have Qualified, Professional &well experienced Lecturers & Support staff
•    We are IT compliant with Computer Labs &Free Internet facilities for all students
•    We have a well-equipped Library& Excellent Facilities for Practical work
•    We are Licensed, Registered & Accredited by TVETA for admissions
•    We offer Free Mentorship & Counseling Services to ALL Students
•    We have Industrial Attachment & offer Job Placement
•    We have flexible Time-schedules for all students
•    We promote Innovation and Entrepreneurship
Our Vision
A regional hub that prides in and actively promotes professional training through adoption of ICT for efficiency in technology, entrepreneurship, catering, sports and education through wealth creation for global competiveness.
Our Mission
To enhance integration of Science, Technology, Education and Innovation into ICT systems for sustainable growth, hence providing globally competitive trainees by offering quality market-driven courses, thereby producing creditable entrepreneurs.
Courses Offered at Equator Institute of Technology and Professional Studies
Take a look at the courses offered at Equator Institute of Technology and Professional Studies and find one that meets your needs.
Find Equator Institute of Technology and Professional Studies courses offered:-
School of Computing and Informatics
Diploma Courses
•    Software Development Diploma
•    Computer Maintenance Diploma
•    ICT Systems Support Diploma
•    Networking Diploma
•    Diploma in CCTV Management Diploma
•    Computer Programming Diploma
Certificate Courses
•    Certificate Information Communication Technology
•    Certificate in Computer Studies & Applications Packages
OTHERS
•    Computer Application Courses(EQUITAPS offers computer training application programs)
•    Office Automation Package(OAP)
•    Microsoft Office Professional(MOP)
•    Multimedia Arts Courses
•    Technical Courses
•    Network Support Specialist(A+)
•    Cisco Certified Network Associate(CCNA)
Essential Courses In Computing & Informatics
•    International Computer Driving License (ICDL)
•    Operating Systems/Servers
•    Computer Aided Graphic Design
•    Computer Aided Design
•    Web Design and Development Specialist
•    Web Design and Development Specialist
Professional Courses In Computing & Informatics
•    Microsoft office courses (Advanced)
•    CISCO Networking Academy
•    Computerized Animation
•    Digital Media Packages
•    Statistical Packages
•    Financial (Accounting) Applications
•    Oracle Database 11g Administrator Certified Professional
•    Oracle certified Professional, Java SE 7 Programmer
•    Oracle Linux Administrator  certified Associate
•    Mobile phone Applications Development
School of Business Management
Diploma Courses
•    Business Management
•    Human Resource Management
•    Supply Chain Management
•    Sales & Marketing
•    Banking and Finance
•    Business Management
•    Management Information System
•    Marketing Management
•    Front office Operation & Admin
•    Marketing
•    Customer Service
•    Purchasing & Supply Management
•    Human Resource management
•    Public Relation
•    Accounting & Finance
•    Marketing, Advertising & PR
Certificate Courses
•    Business Management
•    Human Resource Management
•    Supply Chain Management
•    Sales & Marketing
•    Banking and Finance
•    Business Management
•    Accounting & Finance
School of Mass Communication
Diploma
•    Journalism and Media Studies
•    Public relations
Certificate
•    Journalism and media studies
School of Hospitality Management
Diploma Courses
•    Food & Beverage Management.
•    Tourism and Business Studies
•    Travel Tourism Hotel And Catering Law
•    Restaurant services
•    Hospitality Management
•    Housekeeping & Accommodation Studies
Certificate Courses
•    Food & Beverage Management.
•    Tourism and Business Studies
•    Hospitality Management
School of Education and Community Development
DEPT. OF EDUCATION
•    Diploma and Certificate in ECDE
•    Diploma and Certificate Teacher Education
DEPT. OF LANGUAGES
CERTIFICATE COURSES
•    German
•    Spanish
•    French
•    Chinese
•    English
DEPT. OF COMMUNITY DEVELOPMENT
DIPLOMA COURSES
•    HIV Testing and counseling
•    Criminal Law
•    Criminology
•    Community Health & Dev.
•    Counseling & Psychology
•     Disaster Management
•    Leadership Studies
•    Project Management
•    Legal Studies
•    Social Work or Community Development
•    Nutrition & Dietetics mgmt.
•    Security management
CERTIFICATE COURSES
•    HIV Testing and counseling
•    Legal Studies
•    Social Work or Community Developmen
School of Hair Design and Beauty
HAIR DESIGN SECTION
•    Diploma & Certificate in Basic and Advanced
•    Diploma & Certificate in Hair Dressing
•    Diploma & Certificate in Hair Design Studies
•    Diploma & Certificate in Afro/ Caribbean Hair Styles & Techniques
•    Diploma & Certificate in Salon Management
BEAUTY SECTION
•    Diploma & Certificate in Manicure, Pedicure
•    Diploma & Certificate in Make-up & Facials
•    Diploma & Certificate in Waxing & Body Massage
•    Diploma & Certificate in Threading and Bleaching
•    Diploma & Certificate in Dieting
OTHERS
•    Nail Technology & Reflexology
•    Braiding & Weaving
•    Barbering
Equator Institute of Technology and Professional Studies Contacts
•    073862626 / 0718 28 13 11
•    info@equator-institute.co.ke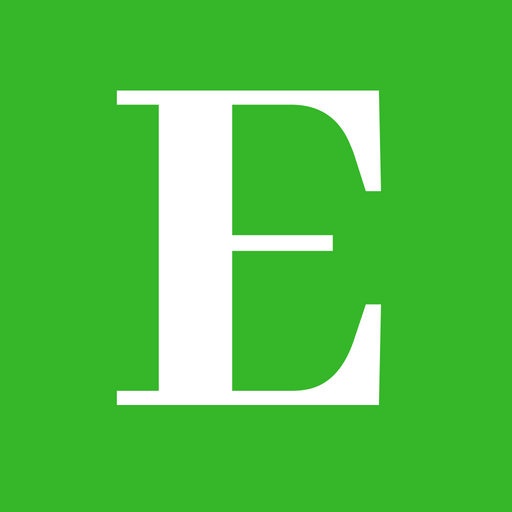 Elimu Centre is your one-stop-shop for all your education informational needs and much more.
Follow us at Elimu Centre