Nigerians are known for setting up the pace in braids styles and today we are going to look at current Nigerian braids hairstyles. The beauty that comes with good braid hairstyles is that it enhances one looks and maintains a clear facial structure depending on the style.
Braids also give the hair some break from constant breakages that come with constant combing. Good braids should suit one facial structure and should not be too tight as it can lead to hair breakage.
Current Nigeria Braids Hairstyles –
Below we have colourful picture of current Nigerian hairstyles.
1. Large Stitch cornrows Braids – Nigerian Braids Hairstyles

Although cornrows have bee one of the common hairstyle in Nigeria, currently the trend is changing with more style adjustments that make them look better and elegant.
2. Cornrows with twisted Mohawk
Nothing is more outstanding than well done cornrows and are properly styled into a Mohawk. This is one of the best hairstyles braids in Nigeria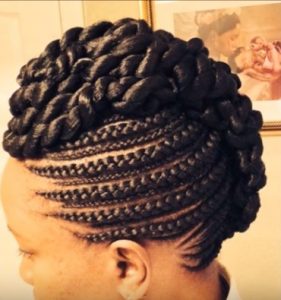 3. Kinky braids Hair style
Another best Nigeria style is Kinky braids. For the people who admire dreadlocks but don't plan to grow them permanently the kinky braids can be braided to look like dreadlocks and they create a good look.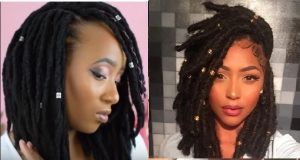 4. Small styled Ghanaians  cornrows
There are different styles that one can do the cornrows. Some include slant cornrows, ponytailed cornrows, ponytailed and pushback cornrows, pushback cornrows etc.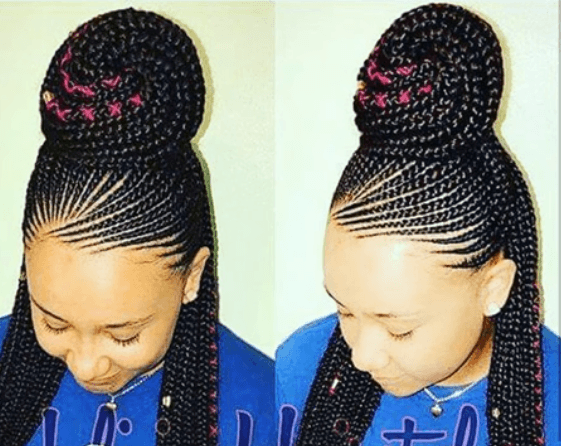 5. Beehive centred Mohawk
This Nigerian style is very suitable for someone having wedding. Not only is it stylish it also brings out the beauty of all ladies regardless of the facial structure.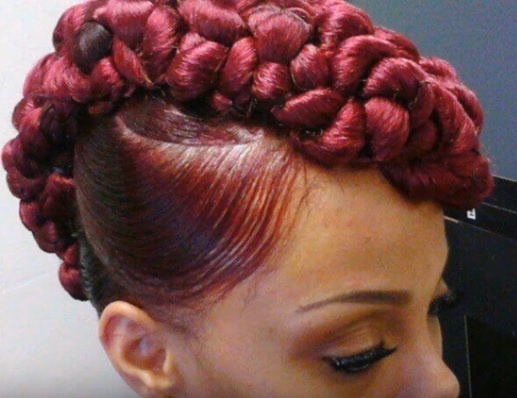 6. Large styled stitch cornrows
To add and make the stitch cornrows look more fashionable one can actually style them as illustrated in below photo.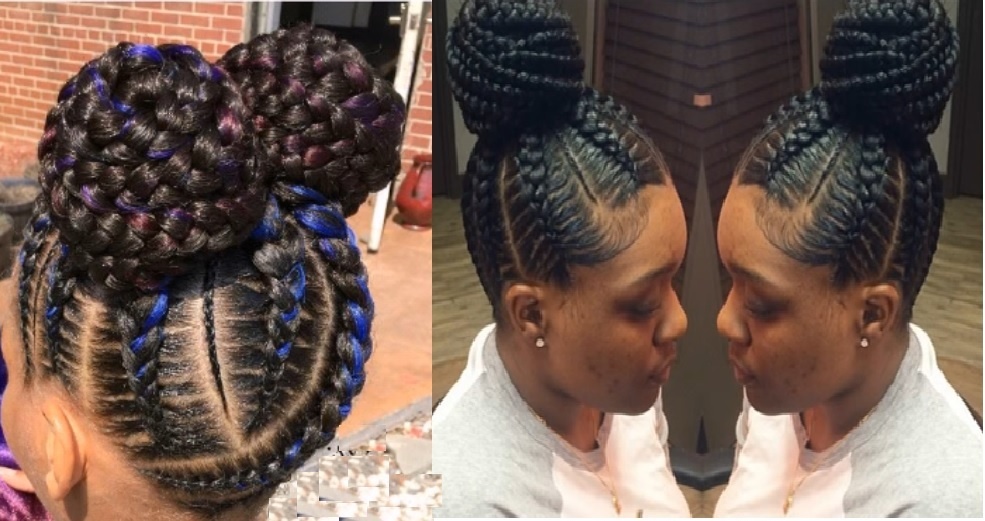 7. Mohawk styled kinky braids
When cornrows are done with baby locks they appear beautiful especially if styles into a Mohawk. They easily blend with one's natural hair and they require no additional care than constant oiling.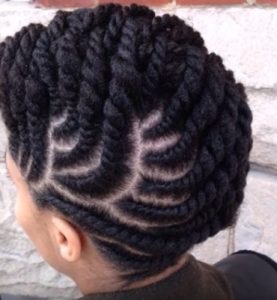 8. Short Box braids
Box braids are one of the oldest braids hairstyles. More people are accepting the short box braids more than long ones due to easier styling and management.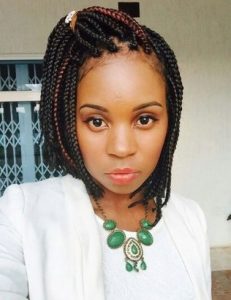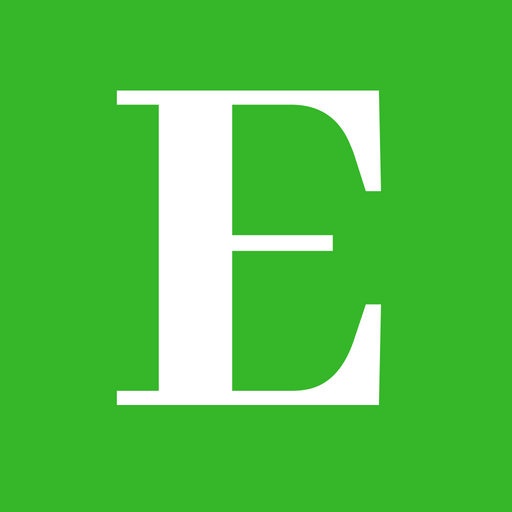 Elimu Centre is your one-stop-shop for all your education informational needs and much more.
Follow us at Elimu Centre