Looking for Cambridge Universal College Courses, Fees Structure, Admission Requirements, Application Form, Contacts. Find more details on Cambridge Universal College below
Cambridge Universal College
Cambridge Universal College is a leading higher institution of learning in the country that is well renown for its high quality academic programs. The college is registered by the ministry of Higher Education Science and Technology (MOHEST) and it's a KNEC Centre for Business, Technical, Health Sciences and Education courses.
Academic Performance
The college has attained academic excellence over the years in KNEC exams with an overall average pass rate of 98.6% in all KNEC exams. By virtue of joining this college, your chance of passing KNEC exams is assured be more that 98%.
Staff
We have a vibrant team of young, experienced and highly dedicated team of teaching and non-teaching staff who have who have a keen eye for excellence.
Why Study At Cambridge
Very good learning environment with an ultramodern classrooms and comfortable swivel chairs to ensure maximum concentration for students.
A well-equipped library with the most current and updated literature and reference books.
An ultramodern computer lab and ICT Centre with high speed internet connection and Skype technology.
Very good hostel facility with hot tabs, showers and good security for all students
We have a success history of 98.6% pass rate in all KNEC exams. Your admission into Cambridge is an ultimate guarantee for success.
Target Population
The college is strategically located in Eldoret town which is a town along the Trans Saharan highway in Kenya. This ensures that the College serves Africa region with high quality and affordable educations.
Courses Offered at Cambridge Universal College
Take a look at the courses offered Cambridge Universal College and find one that meets your needs.
Find Cambridge Universal College courses offered
School Of Health And Applied Sciences
•    Diploma in Nutrition and dietetics / Dietetics management 6 Terms
•    Certificate in Nutrition and dietetics 3 Terms
•    Diploma in Catering and accommodation/Food and Beverage 6 Terms
•    Diploma in community health and development 6 Terms
•    Certificate in community health and development 3 Terms
•    Diploma in Nurse aid 5 Terms
•    Certificate in Nurse Aid 4 Terms
Kenyan Sign Language Proficiency
Do you or your friend need to learn sign language? Am sure you do. Welcome to cambridge universal college and train with the best trainers in the country. Register now for full time, part time (evenings & weekends) and school based classes. You can only achiieve this at cambridge!!
School Of Social Sciences
•    Diploma in Community development and social work 6 Terms
•    Diploma in Information Science 6 Terms
•    Diploma in Mass communication/Journalism 6 Terms
•    Diploma in tourism management 6 Terms
•    Diploma in Public administration 6 Terms
•    Diploma in Guidance and counseling 6 Terms
•    Diploma in cooperative management 6 Terms
•    Certificate in Community development and social work 3 Terms
•    Certificate in Information Science 3
•    Certificate in tourism management 3 Terms
•    Certificate in Mass communication/Journalism 3 Terms
•    Certificate in Public administration 3 Terms
•    Certificate in Guidance and counseling 3 Terms
•    Certificate in cooperative management 3 Terms
School Of Business
•    Higher national diploma in Human resource management 2 Terms
•    Higher national diploma in entrepreneurship 2 Terms
•    Diploma in Business administration
•    Diploma in Business management 6 Terms
•    Diploma in sales and marketing 6 Terms
•    Diploma in supply chain management 6 Terms
•    Diploma in Accountancy 6 Terms
•    Certificate in Business administration / Management 3 Terms
•    Certificate in sales and marketing 3 Terms
•    Certificate in supply chain management 3 Terms
•    Certificate in Accountancy 3 Terms
•    ATC / CPA 5 Months
•    Diploma in Banking and Finance 6 Terms
•    Certificate in Banking and Finance 3 Terms
•    Certificate in Criminology 3 Terms
School Of Education
Diploma in early childhood education (ECDE) 3 Terms
•    Certificate in ECDE 3 Terms
•    Certificate in ECDE Proficiency 3 Terms
•    Certificate in Primary teacher education 3 Terms
•    Diploma in Primary teacher education 6 Terms
•    Secondary teacher education 6 Terms
School Of Information Technology And Engineering
•    Certificate in information technology 3 Terms
•    Diploma in information technology 6 Terms
•    Diploma in information communication technology 6 Terms
•    Certificate in Electrical and Electronic Engineering 3 Terms
•    Diploma in Electrical and Electronic Engineering 6 Terms
1. Diploma in Social Work and Community Development (KNEC)
2. Craft in Social Work and Community Development (KNEC)
3. Craft in Business Management (KNEC)
4. Diploma in Business Management (KNEC)
5. Diploma in Information Communication Technology (KNEC)
6. Craft in Information communication Technology (KNEC)
7. Diploma in Accountancy (KNEC)
8. Craft in Accountancy (KNEC)
Cambridge Universal College Contacts
Cambridge Universal College
P. O. Box:337 – 30100
Eldoret
cambridgeuc@yahoo.com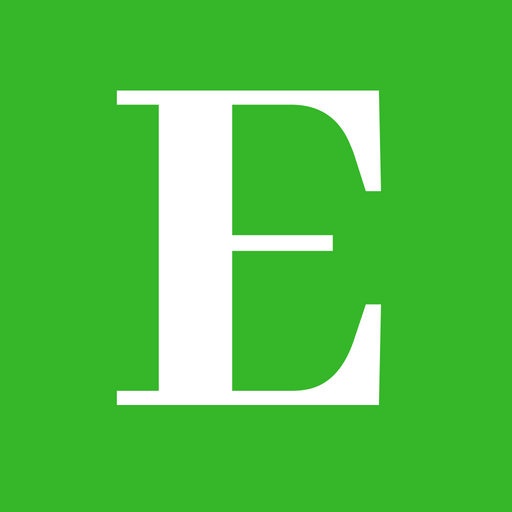 Elimu Centre is your one-stop-shop for all your education informational needs and much more.
Follow us at Elimu Centre