Best Paying Online Jobs In Kenya: Are you wondering what are some of the best paying jobs in Kenya?  Well, today we have decided to look at some of the best money making online jobs that are helping many Kenyans put food on the table.
Before we list these jobs let look at the reasons why many Kenyans, especially young people are opting to join the online platforms to search for jobs. One of the motive for online job search is lack of jobs in most private and government organizations. This has made people look for online jobs, online jobs working hours are flexible hence one is left with time to look for another job or to other activity that may also bring in money
Some of the best paid Kenyans doing online jobs have testified that when one gets to know the niche to get into then one can grow with time to even make six-figure income. So if you are starting out with online jobs just do your best and know the best area to get into
Best paying online jobs in Kenya
Below are some of the best paying online jobs
Animator online jobs
The demand for the skills of an animator is on the rise. To become a good online animator one will need to be creative. Animation needs one to understand the basic principles of animation in addition to other abilities such as character modeling and finally the process of animation. To get online jobs you can visit sites such as Indeed, Upworks, Freelancer.com, etc.
Freelance online writers
For a writer who does not want to have their own blogs or websites, you can write articles for other people. You can actually become an academic writer, sports writers, entertainment writers, etc. As a Kenyan writer, you can get online writing jobs from sites such Upwork, Fiverr, etc.  To make it as an online writer you will need to become creative and fast writer.
Blogger
Of the easiest way to make good money online is through blogging. Blogs are easy to create and one will not need any professional skills to create one. As a good writer you can start your own blog and as long you have good content you can always monetize your blog. You can have one or many blogs as long as you keep updating them to ensure that your readers keep coming back to read. If you have no idea how to create a blog just google the steps and go to YouTube and you will get good tutorials. Some the good blogs in Kenya include Techweez, Biznews, Bikozulu, etc
Graphic Design
Graphic design is also one of the best paying online jobs. Across the world, businesses need images that they can put in their logos, social media pages, online business cards, etc. If you are a graphic designer still looking for a job you can consider becoming an online designer. For opportunities in the graphic designer, you can visit sites such as Fiverr, Upwork, etc
Vlogger
Vlogging has become one of the ways into which some Kenyans are getting online jobs. Vlogging involves creation of video and editing them then posting them on YouTube od Facebook watch. Depending on the views you will get you can monetize your YouTube account. Vlogging requires patience and creativity to keep people entertained and informed. Your vlog can involves issue such current news, trends, celebrity interviews, health, real life on camera etc.
Social Media Influencer/Manager
One of the best paying online jobs in Kenya is a social media influencer or manager. First to make it a social media influencer you will need a huge following on social media, companies or individuals can approach you to market their products. For instance, many celebrities who have over 100,000 followers on social media accounts have a way reaching to many people through their accounts. They even get advertising opportunities or become a brand ambassador. Another way to make money online by becoming a social media manager. Instead of using your own account you are given someone else account to either create content, videos, images, answer to inquiries, etc. In this case, you generally become a manager into someone else account.
Translation
If you are proficient in two languages, you can become an online translator. Translation jobs are good-paying as long as you can do a good job. You basically translate documents, letters, books, stories, etc. Since the world is becoming smaller and smaller in terms of communication channels it is becoming clear that people will need to share many materials hence the need for translators is increasing. Get translation jobs from websites such as Fiverr, Proz, Upworks etc.
Web designers
Web designers' online jobs are on the rise; in fact, many people are making their income from these jobs. As long as there is technological development there is no time that a website designer will lack something to do. It is through websites that companies and individual reach to people across the world. In Kenya, an online web designer is no longer aside hustle job but a   full-employment job. If you want to become an online web designer just do your research and get to know the best sites you can advertise for your skills.
Other best paying online jobs in Kenya include
Virtual assistance who act as online personal assistance, secretary, etc., As long as you have a good laptop or PC with good internet connectivity you can be able to become a virtual assistance
A consultant is also another online job you can get highly paid in Kenya.  Consultancy can be in any field as long as you know the field you are venturing into. For instance, tax consultants, strategic management consultants, brand consultants, IT consultants, Finance consultants, etc,
Online voice artist gives you income depending on the good job you can do with your voice, you can become a voice artist for an animation movie, advert, video clip, etc.
SEO writers are also good-paying; you will work as a writer who aims at improving the online visibility of a website so that it can rank well.
Email marketing specialist is another good-paying job; this work involves marketing through emails. If you have a good email data base you can use it to your advantage.
Affiliate marketers
Conclusion
The above-listed job can turn out to best paying or not. It all depends on the interest and the effort you put into it.
One of the key factors to contemplate before choosing an online job is the interest you have. If you like it go for it, if not then it will be difficult to have a break through.
Choose something that suit your life style, skills, and abilities. By doing this, it will be much easier for you to develop interest and even be able to do more research to meet the requirements needed to get good pay.
Sometimes online jobs require patience, for someone who started few years back the pay per hour will be higher that someone with less than one-year experience. So if you have interest in online jobs do not lose hope just because the pay is bad or not good enough at the beginning.
There are many online jobs that you can do, hope this article has helped discover some of the things you can try out.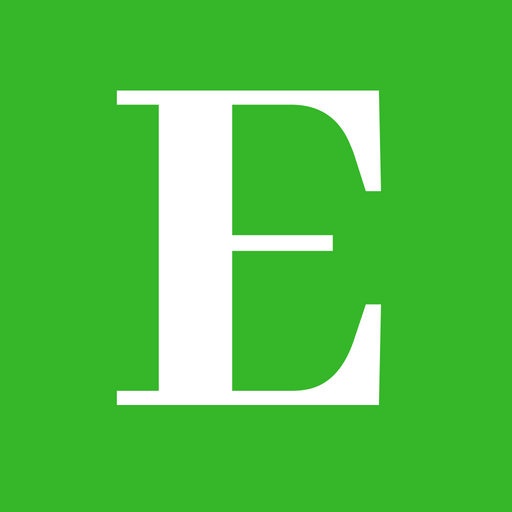 Elimu Centre is your one-stop-shop for all your education informational needs and much more.
Follow us at Elimu Centre