Best Online Schools for Military: Should veterans pursue an online education? Or do you want to join the military and at the same time get a degree? There are several options you can choose to study, and one includes joining an online school. Recently in an appreciation gesture, opportunities have been created for active service members, and veterans to get college degrees at a lower cost and with better convenience. In fact, there are several Best Military-Friendly Online Colleges that favor our servicemen.
Find Also: Quotes About Memorials
Pursuing an online bachelor's degree and being active in service is demanding. If you have no prior college credits, completing a bachelor's degree in four years will require one to plan well. At times you may have to look down on your social life and commit more time to your study. For those who think it is not possible to get a bachelor's degree while in active military service, the opposite is true. You can earn your desired degree.
Types of Online Education available for active-duty military
Basically, there are two types of online education
A Fully Online Program.
Under this program, all learning is done online. All your assignments, lecture sessions, and even exams are done online. You don't have a one-on-one interaction with your professor or other students.
Hybrid Online Program
In this program, students combine their online sessions with a few physical interaction sessions at their university or with the professor. The majority of the people prefer this kind of program
As an active service member, what options do you have to get the best online schools for the military? Well, your choice should be determined by the type of schedule you have, a fully online program will be more demanding that a hybrid online program. This is because you will often self-training. Once you make your choice there are several military-friendly schools that you can join. Below we have listed 60 online schools for military that you can choose from. In addition, these college are also be considered online schools for military spouses
Find Also: Best Undergraduate Engineering Schools in The World
Best Online Colleges for Military
Norwich University  
Another best college for the active-duty military is Norwich University. In United States, Norwich University was the first private military college. Having been in existence since181the university gives the best support to our servicemen. Further, they have been offering online courses since 1997. With 93 percent of alumni recommendations, you cannot overlook the role of this university.
Why Norwich University is one of the best online schools for military
It has an online learning platform that lets students access lessons and assignments 24/7
Norwich University has a robust credit transfer policy (For a bachelor's degree they allow up to 92 credits from previous military experience and training)
To speed up the review process and make the most of the number of transfer credits to students, the University has military agreements with the Joint Special Operations University, Defense Acquisition University, Enlisted Association of the National Guard of the United States, and others relevant departments.
Has a Student Support Advisor who guides veteran students through the academic experience.
Norwich University plays a part in the Yellow Ribbon Program in partnership with Veteran Affairs to cover out-of-state tuition fees for qualified students.
Tuition assistance is also accessible to eligible active-duty military personnel, Reserve, and National Guard members.
Find Also: Online Accounting Degree Programs
Online Bachelor's Degrees at Norwich University
Bachelor of Interdisciplinary Studies
Bachelor of Science in Business Administration
Bachelor of Science in Computer Science & Information Systems
Bachelor of Science in Criminal Justice
Bachelor of Science in Cybersecurity
Bachelor of Science in Data Analytics
Bachelor of Science in National Security Studies
Bachelor of Science in Strategic Studies and Defense Analysis
RN to BS in Nursing

Georgia State University     
This is one of the Best Military-Friendly Online Colleges. It has won several awards including 2022-2023 number one military-friendly school.
The Military Outreach Center at Georgia State University arranges for military students to have a Military Advocate who gives support and guidance through application to graduation. Further GSU provides 50% of the out of state tuition charges for eligible students, the Department of Veteran Affairs also matches the contribution.
Resources that favor Veterans in Georgia State University
Georgia State University allows VA Educational Benefits.
The Veteran Upward Bound (VUB) program gives unpaid training and refresher courses for veterans with a high school diploma or GED.
GSU also offers rolling admissions and conditional acceptance for prospective students.
Tuition assistance is accepted for those currently in the military.
Course or online degree you can pursue at Georgia State University
Dental Hygiene
Nursing
Social Work
Psychology
Political Science
Management Business Analytics
Marketing
Finance
Hospitality Administration
Criminal Justice
University of Arizona (UA)
On Top of being, best online school for military, UA can also be described as one of the best college for military credit transfer. The University works hand in hand with the Veterans Administration to assist military students with GI Bill Education Benefits and Tuition help for all active-duty, guard, and reserve service members.
To favor the veterans, the university also offers asynchronous online learning, a format that allows students to learn in their own schedules but within a certain time frame.
Services that favor Veterans at the University of Arizona
VETS (Veterans Education and Transition Services) and Supportive Education for Returning Veterans (SERV) programs, that provide guidance to help students adapt to academic life while in the military.
Provides National Security Agency-designated programs like Bachelor of Applied Science in Cyber Security or Intelligence and Information Operations.
At UA Military training or experience may be suitable for academic credit for veteran students.
The University of Arizona receives tuition assistance for veterans
UA is a Yellow Ribbon School that covers out-of-state tuition costs for qualified veteran students.
Online Bachelor's degree programs at the University of Arizona (some not all)
Business administration
Communication
Cyber Security
Education
Engineering
Environmental science
History
Public health
Electrical engineering
Computer engineering
Indiana University – Bloomington
Indiana University-Bloomington has over 190 online certificates, undergraduate, and graduate degree programs. Some of these courses are 100 percent online while others are 80 to 99 percent online learning.
IU-Bloomington online classes are taught by on-campus faculty through the Canvas learning management platform. Like the majority of other best online schools for the military, online instruction is delivered through an asynchronous format. In addition -, IU provides an interactive orientation toward online learning.
Why Indiana University – Bloomington is one of the best online schools for military
It has a Center for Veteran and Military Students, this center assists veteran students in making the shift to academic life
It has a Yellow Ribbon Program, which aids to cover the cost of out-of-state tuition rates., the
Veteran Family Support Grant provides up to $2,000 in funding each year. This benefits the veteran students and those related to the military who have joined full-time and support a child under 18 years old.
University of Alabama
The University of Alabama has over 70 bachelor's, master's, specialist, and doctoral degree programs in an online and hybrid format. As a veteran, the university will help you advance your education while you build your military career.
They offer bachelor's degrees in the following areas:
Criminology and Criminal justice
Commerce and Business Administration
Early Childhood Education
Food and Nutrition
Hospitality Management
Nursing (RN to BSN)
Public Health
Public Relation etc
Why the University of Alabama is one of the best online schools for military
It plays a part in the Yellow Ribbon Program that can cover the expenditures of out-of-state or graduate school tuition for qualified veteran students.
All Veterans on active-duty have access to a Veteran Affairs Counselor Coordinator who can provide information and guidance on VA benefits.
Tuition aid is available to those currently serving in the military.
Colorado State University-Fort Collins
Colorado State University-Fort Collins online degrees are of the same standards as that one earned by on-campus students. With over 30 undergraduate and graduate programs, you can get degree programs in psychology, computer science, agricultural business, economics, journalism, and media communication, etc.
Colorado State University Services that favor Veterans
Online coursework is delivered via Canvas, online students can accessreal-timee sessions and recorded video lectures,
Lectures and group discussions take place asynchronously in most online courses, so students have flexibility in their schedules.
Through the Office of Adult Learner and Veteran Services and the Veterans Educational Benefits Office, the university offers assistance and support to veteran and military-connected students.
Active military personnel and dependents are assisted to obtain GI Bill benefits
For veterans returning from the middle east, a New Start for Veterans program to allow them to transition to civilian life and explore educational and career options.
Colorado State University-Fort Collins receives military tuition assistance and is part of the Yellow Ribbon Program
Pace University
Not only can Pace University be considered one of the best online schools for the military but it can also still be classified as one of the best online schools for military spouses and the best college for military credit transfer.
Pace University offers a wide range of online bachelor's, master's degrees and post-graduate certificates. Their online Graduates earn associate's, master's degree and bachelor's degrees that are of similar reputation to those of on-campus graduates.
Some of the 100 percent online bachelor's degrees offered at Pace University include
General Arts and Sciences, AA
Business Studies (Marketing and Management Concentration), BBA
Professional Communication Studies, BS
Professional Technology Studies, BS
Nursing, RN-BS
Why the Pace University is one of the best online schools for military
First, one of the reasons why you may want to enroll in this university is that it has won several awards in the category of best online programs. In 2022, it won Best Online Graduate Computer Information Technology Programs for Veterans. This means the university takes into consideration the veteran's needs as they pursue their online degrees
Second, students can transfer credit from other eligible prior colleges. In addition, credit can also be gained through work experience, life experience, including previous military experience, and volunteer work.
Third, veteran students receive expert advice and career guidance to be able to choose the appropriate degree of their choice
Forth, they have a Veteran Services Director, who acts as the main contact person for veterans and military-affiliated students
Pace agree to take military tuition assistance and is part of the Yellow Ribbon Program
Merit scholarships are offered to veterans and dependents of veterans who have topped at other academic institutions or secondary schools.
Pace awards academic credit for life experience, including prior military experience, licensure/certification, and volunteer work.
Best Online Schools for Veterans
Arizona State University (ASU)
As a veteran, you can earn your degree completely online from Arizona State University, the nation's most inventive university. From ASU Online, you can choose from nearly 300 degree programs and certificates in areas like criminology, computer information systems, forensic science, nursing, engineering, management, and more.
Like other best online schools for the military, ASU online classes are delivered in an asynchronous format and online coursework is completed on Canvas.
Why the University of Alabama is one of the Best Online Schools for Veterans
ASU provides guidance to online veteran and military-connected students regarding enrollment, education benefits, and the online academic environment.
It is a member of the Yellow Ribbon Program,
ASU accepts tuition assistance for eligible service members
The university offers an active duty and reservist scholarship that covers any out-of-pocket tuition expenses.
 New York University (NHU)
NHU has over a hundred online courses in computer science, journalism, politics, data science, etc.
Why the New York University (NHU) is one of the Best Online Schools for Veterans
As a veteran, you will be eligible for a host of benefits while attending New York University. Some of the reasons why NHU is preferred by veterans include
Has Yellow Ribbon Program that can cover the expenses of out-of-state or graduate school tuition for eligible veteran students.
Once you join the university you will be enrolled in NYU health insurance.
New York University is a participant of the Department of Defense (DOD) Voluntary Education Partnership Memorandum of Understanding (MOU)
Most VA Certifying Officials (SCO) at NYU are in the Office of the Registrar.
 University of Hawaii (UH) at Manoa
The University of Hawaii at Manoa offers a diversity of online courses at a certificate, bachelor's, or master's degree level.
UH at Manoa as a one of Best Online Schools for Veterans
UH at Manoa is a Yellow Ribbon school.
Allows academic credit for prior military training.
Tuition Assistance is accepted for military personnel.
The Office of Veteran Student Affairs offers additional services and guidance for veteran students
Best Military-Friendly Online Colleges
University of Nebraska-Lincoln
Regent University Online
The University of Tennessee – Knoxville
George Mason University
University of Oklahoma-Norman Campus
Quinnipiac University
University of North Carolina at Charlotte
University of Missouri
Rider University
University of Mississippi
Wilkes University
Idaho State University
Northeastern University
University of New Haven of Colorado Denver
Loyola University New Orleans
University of Kansas
University of Idaho
University of Nevada at Las Vegas
University of Colorado Boulder
University of Massachusetts – Amherst
University of North Carolina at Greensboro
University of the Incarnate Word
Wright State University-Main Campus
Western Washington University
Utah State University
Champlain College
University of South Carolina – Columbia
North Carolina State University
DePaul University
Western Connecticut State University
Fairleigh Dickinson University
Southern New Hampshire University Online
University of Denver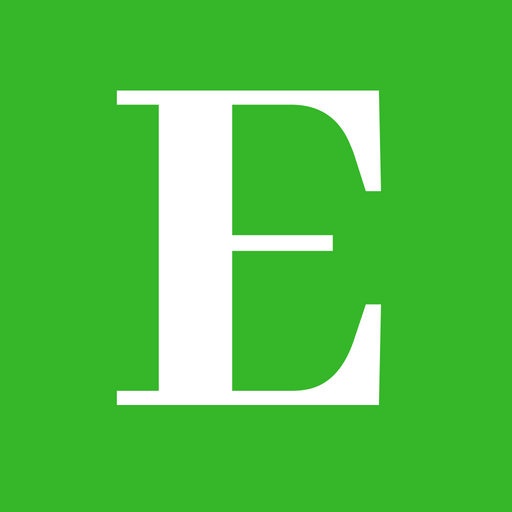 Betty is a qualified teacher with a Bachelor of Education (Arts). In addition, she is a registered Certified Public Accountant. She has been teaching and offering part-time accounting services for the last 10 years. She is passionate about education, accounting, writing, and traveling.