MOMBASA COUNTY GOVERNOR
Ali Hassan Joho political background
Ali Hassan Joho is a Kenya politician allied to the Orange Democratic Movement and was chosen to as the Member of Parliament for Kisauni during the Kenyan parliamentary election in 2007. In the general election held on 4 March 2013, Hassan Joho was elected as the first Mombasa county governor. In 2017, the governor was able to retain his seat in the 2017 General Elections Day which was held on 8th August 2017.  Joho secured his seat on an ODM ticket. Ali Joho won this election by getting 220,576 votes against his opponent Suleiman Shabal who got 69,322 votes.
Ali Hassan Joho date of birth and Education
Ali Hassan Joho was born on 26th February 1976 in Mombasa. He went to Tom Mboya primary school and after proceeded to Serani Secondary School. After completing his secondary education he did a diploma course at Kenya Institute of Management. His university education is stated to have been at University of Nairobi, Kampala International University and Gretsa University
Ali Hassan Joho controversial degree
During the 2017 August election Governor Ali Hassan Joho was nearly shut from participating in the Mombasa gubernatorial race as his degree certificates were invalidated. This was after the requirement that all aspiring Governors were required by law to be university graduates. This requirement led to his Joho's KCSE certificate being invalidated. Ms Mercy Gathigia Karogo, NEC's acting chief executive, in a note to the then Director of Criminal Investigations (DCI) Ndegwa Muhoro, said they had established that the "claimed" copy of results slip presented to the council for verification was obtained from a fake document. DCI Ndegwa Muhoro had written to Mercy Karogo to verification and confirmation of Mr Joho's examination results. The details indicated that the centre code for Serani Secondary School in 1992 was 16032 and not 160092 as specified in his documents to the examination council. Ali Hassan Joho claimed to have obtained a grade of C+ which enabled him get admission at University of Nairobi to study Bachelor of Commerce. The Mombasa governor is stated to have transferred credits to Kampala International University (KIU) from which he claims to have graduated. In addition, Joho also registered at Gretsa University to study for another business course. Gretsa University confirms his admission and graduation in 2016. The university also stated that if the presented KCSE certificate was forged it will be forced to revoke the degree.
Ali Hassan Joho cleared of allegations of fake certificates
In October 2017, a ruling made by Erick Ogola, Mombasa High Court judge cleared Governor Hassan Joho from investigation and prosecution over forgery claims of his KCSE certificates.
Ali Hassan Joho Family
Ali Hassan Joho's wife is a beautiful and humble woman whom together they have four children. Joho's wife is called Madina Hassan Joho.  Notwithstanding his life in limelight as politician and business, Ali Hassan Joho and his wife live a quite private life dissimilar to other Kenyan politicians. Joho's parents are Mzee Joho and Ummu Kulthum.
Ali Hassan Joho Tribe
Some few Kenyans are interested to know the tribe does Joho come from. But in reality the important is that Joho is a Kenya born in Kisauni.
Ali Hassan Joho Wealth
As a hand working Kenyan, Ali Hassan Joho's net worth is worth noticing. In addition to the successful political background and indisputable record in the public services; Joho is flamboyant businessman. Governor Joho is immensely talented and influential entrepreneur who has successfully started, grown and managed various enterprises in diverse sectors ranging from shipping and logistics to manufacturing ,environmental management and retail He owns Prima Pest, M-tech, East African Terminals and Bins Limited. He similarly commands admiration within the shipping and logistics business
Ali Hassan Joho contacts and website
Ali Hassan Joho Facebook page: https://www.facebook.com/alihassanjoho
Ali Hassan Joho Twitter: https://twitter.com/hassanalijoho
Team Ali Hassan Joho telephone number: 0777771101, 0777771102, 0777771103, 0777771104
Ali Hassan Joho political profile
Governor Ali Hassan Joho is the National Deputy Party Leader of the Orange Democratic Movement (ODM). Before becoming the governor, Governor Joho worked as the Assistant Minister for Transport; as Deputy Chairman of the Foreign, Defense & Election Committee; as Library Committee Member of Transport, Housing & Public Works. In 2006 – 2007 he served as Kisauni Party Chairman for the Liberal Democratic Party.
Ali Hassan Joho foundation
Governor Joho is a philanthropist he is the founder and patron of the Hassan Joho Foundation, an NGO started in 2008. The Foundation is today accredited for numerous social projects in Mombasa County and the Coast region that have positively impacted on the lives of many people within the community he serves. The Foundation is involved in various initiatives in Education, Youth Empowerment and Entrepreneurship, Sports, Orphanages and Drug Rehabilitation initiatives within the County. Activities over the last five years have included the construction and modernization of primary and secondary schools with over Ksh100m invested to date; the provision of water through sinking of boreholes, bursaries that educate over 1,000 students per annum, sponsorship of various sporting activities and providing support of community policing and drug rehabilitation programmes within Mombasa County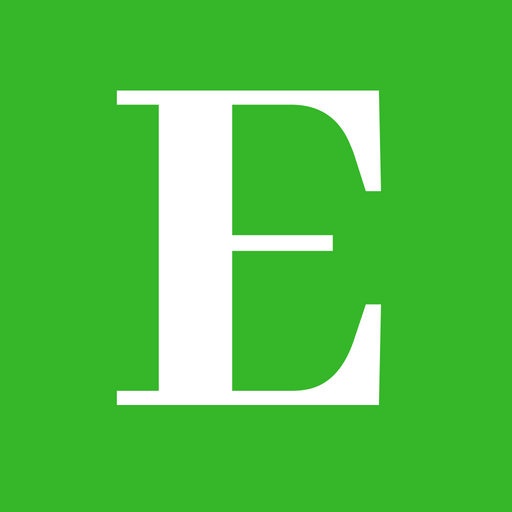 Elimu Centre is your one-stop-shop for all your education informational needs and much more.
Follow us at Elimu Centre