Article on: how to deposit money in my M-pesa Account. To put money into your M-PESA account you will need to: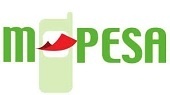 Go to an authorized M-PESA agent with your phone and original ID.
Inform the agent how much you wish to deposit.
They will use their agent phone to send you e-money in exchange for cash.
You and your agent will receive an SMS from M-PESA confirming the transaction.
To send money through M-PESA you must first deposit money into your own account. You cannot deposit money directly into another person's M-PESA account.